Heartland Japan's Destination Partners
Discoveries from Destination Partners Across the Heartland of Japan
Agent Name:

 Hometown Trip Japan (HTTJ)

License Number:

 Registered Travel Agency, Area Limited 632

Contact Person:

 Ms. Hikaru Nishijima

Email:

 info@hometowntrip.jp

Address:

 Aioicho 2-2-1, Komoro City, Nagano Prefecture


(Postal Code: 384-0031)
Komoro ~ the City of "Mt. Asama" and "Komoro Castle" (Only about 90min. from Tokyo)

Komoro City (area: 98.55 km²; population: 25,000) is located near the midpoint of the eastern border of Nagano Prefecture. The city is characterised by its unique, hilly terrain that stretches from Mt. Asama (selected in Japan's top 100 mountains)- Komoro's active, sacred volcano – down to Komoro Castle (selected in Japan's top 100 castles) and the Chikuma River below. Komoro is a great destination for one day or 1night 2 days excursion from Tokyo  as your  journey into the lesser-known Japan. Enjoy trekking and walking in rich nature, and unique local cultural experiences with friendly local guides!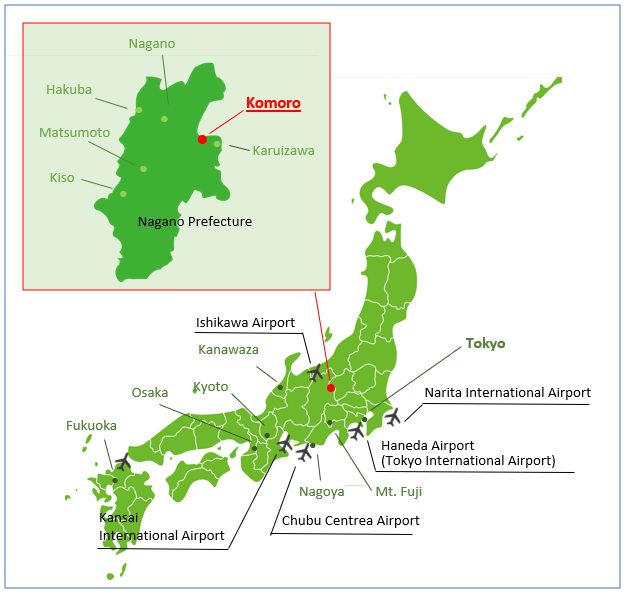 Access from Tokyo
Via Karuizawa: Tokyo or Ueno Station – (Hokuriku Shinkansen 70min.) – Karuizawa Station – (Shinano Rail Way 25min.) – Komoro Station
Via Sakudaira: Tokyo or Ueno Station – (Hokuriku Shinkansen 75min.) – Sakudaira Station – (JR Komi Line 15min.) – Komoro Station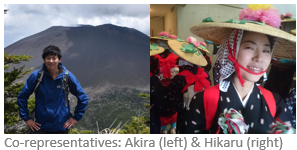 Message from HTTJ
Focused on introducing our clients to authentic Japanese rural culture and lifestyles, Hometown Trip Japan (HTTJ) is happy to help you to design special travel content and tours in and around Komoro City where is abundant in natural beauty and traditional Japanese culture.
With our rich experience in the tourism industry and extensive network of local businesses and personnel, HTTJ will offer you unique local-lifestyle-focused tour content.
Please feel free to contact us for: tailor-made travel content, adventure tours, school trips, farm stays and home stays, MICE.
We are looking forward to meeting you in Komoro!
 ~Your Ultimate Adventure Destination in Japan!
The best way to see true Japan is to get out of the major cities. Go to the places where people live a simpler, traditional way of life, away from established tourism. For this, Ina Valley is the perfect destination. The Ina Valley runs parallel to the Kiso Valley, which is internationally renowned among hikers for the historical Nakasendo Road. The two valleys are like "mother and child." A unique culture has been nurtured there. The unique terrain makes it an ideal place for adventure. The Ina Valley, nestled between two ranges of the Japanese Alps, will be your ultimate adventure destination in Japan!"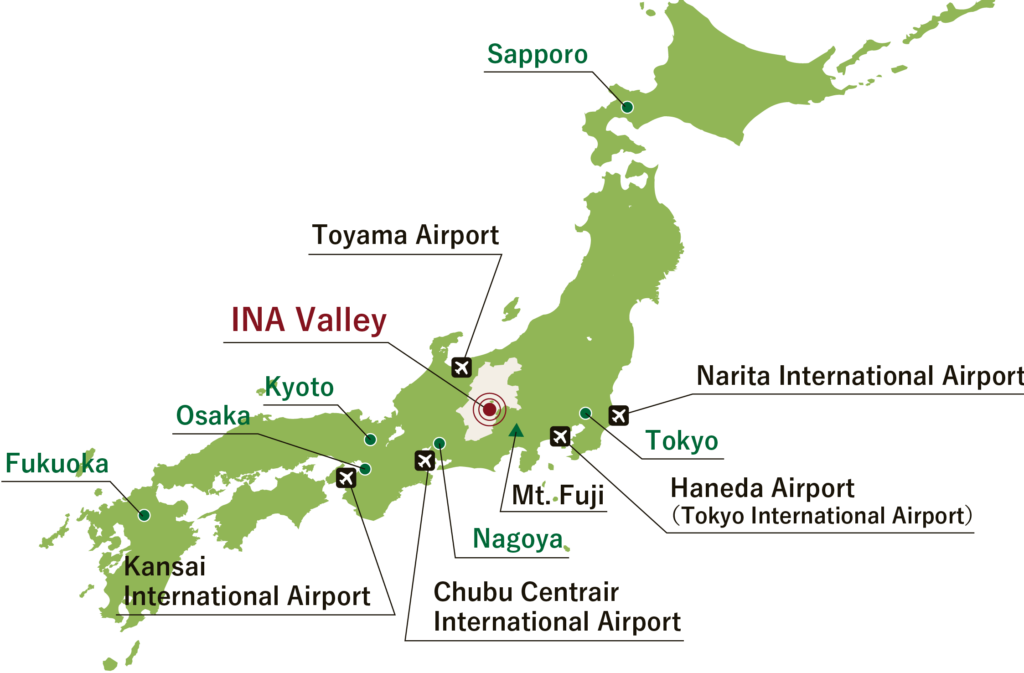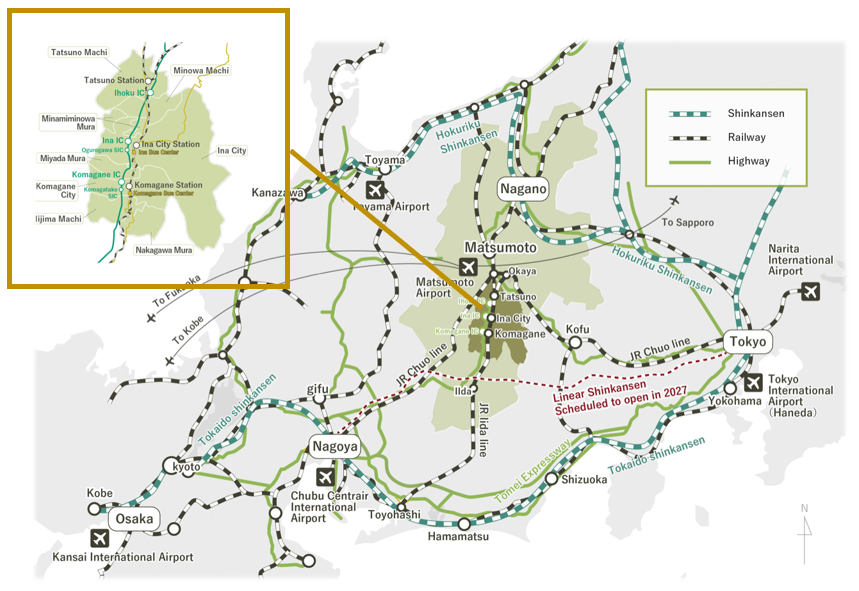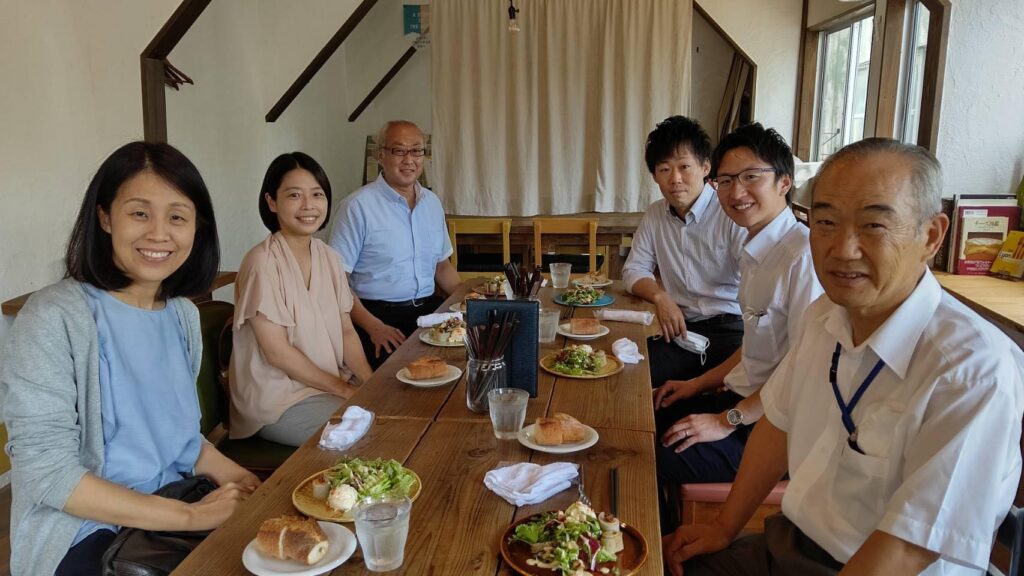 Agent Name: Nagano Ina Valley Tourism Bureau (NIVTB)
License Number: Registered Travel Agency, Area Limited 618
Contact Person: Ms. Yuki Takita
Email: k-dmo@union-kamiina.jp
Tel: +81-265-98-8451 / FAX: +81-265-73-5867
Address: Inasse 3F, Arai 3500-1, Ina City, Nagano Pref., Japan (Postal Code: 396-0025)
Our Passion
The Ina Valley is said to be the widest in all of Japan. It sits between two alpine mountain ranges, the Central Alps and the Southern Alps. These mountains are home to some of the highest peaks in Japan. Running through the basin of the Ina Valley is the Tenryu River. Tenryu literally means heavenly dragon. The fast-flowing, meandering river looks like a dragon ascending to the heavens.
Deeply connected to the popular hiking destination of the Nakasendo Trail in the Kiso Valley, we at the Nagano Ina Valley Tourism Bureau (NIVTB) would like to welcome you to the Ina Valley, your ultimate adventure destination in Japan. Our diverse, unique experience-based activity program is an opportunity for you to see a side of Japan that you can't find in guide books. These authentic experiences are created by deeply rooted local people and based around our unique culture.
We look forward to welcoming you soon.