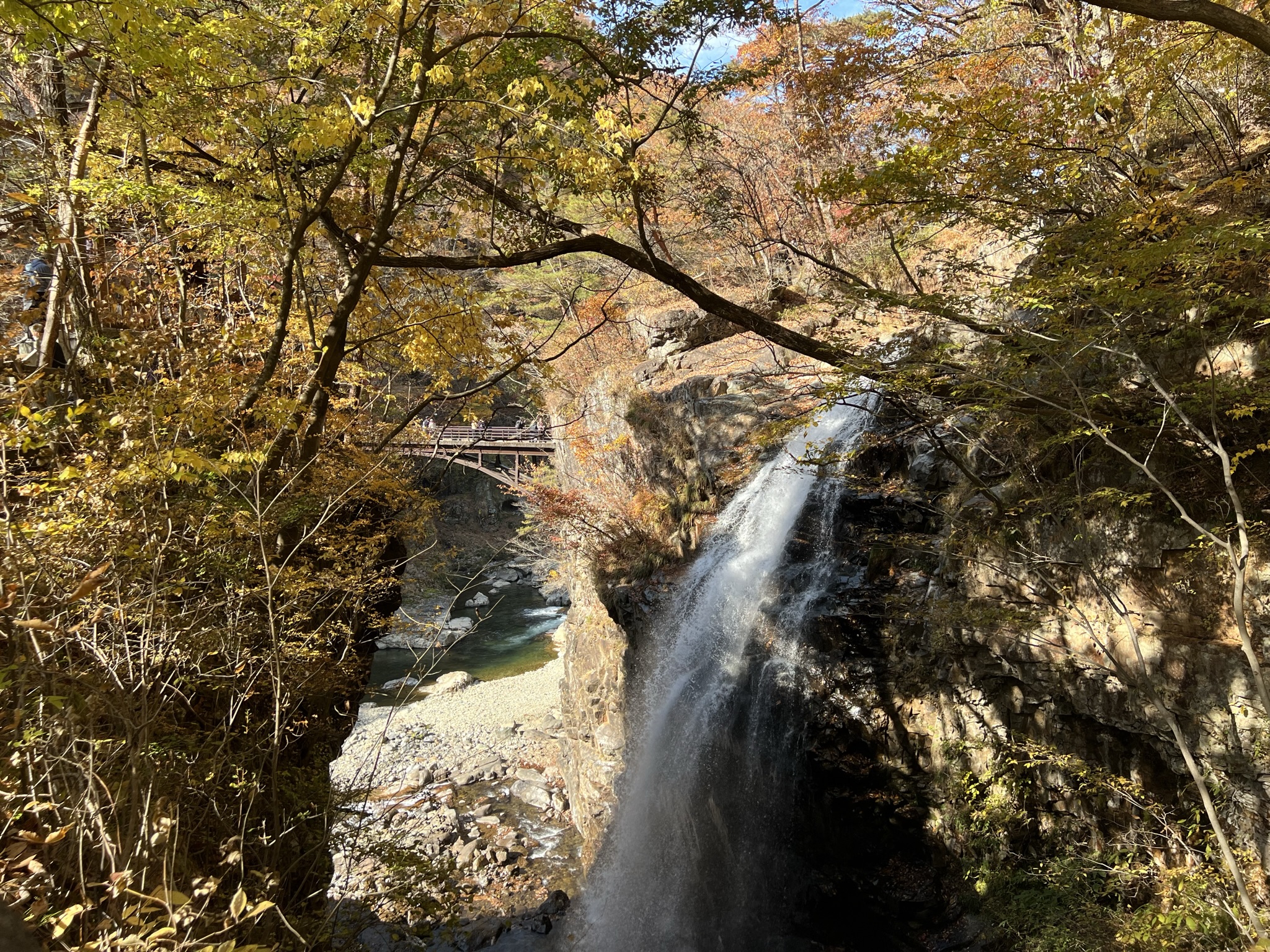 Ryuokyo Gorge & Kinugawa Onsen (Foliage Tour*)
Head north to the Nikko region to discover gorgeous Ryuokyo Gorge. Hike the path along the canyon's edge, passing waterfalls and hopefully some autumn foliage. Bring a picnic or enjoy lunch in one of the local eateries before taking a local train to Kinugawa Onsen. Enjoy an optional boat ride down the rapids of the Kinu River or soak in one of the area's onsen before returning to Tokyo.
Excursion Details:
¥13,000 per person PLUS ¥5000 roundtrip train ticket (includes 10% sales tax)
3-9 participants, ages 16 and older
Tour will be held in good weather only
This is a hiking tour. Participants should expect to walk over flat but rocky terrain for about two hours.
Tour begins at and returns to Asakusa station
Led by Mandy Bartok
*While this date should coincide with the area's peak foliage, the changing climate means there is no guarantee.
Tour details (meeting time, place, etc) are provided in the confirmation email after registration is received. Confirmation emails are NOT automatically generated, but will be sent to participants within 24 hours of registration. Sign up via the link below!
Questions? Email excursions@heartlandjapan.com