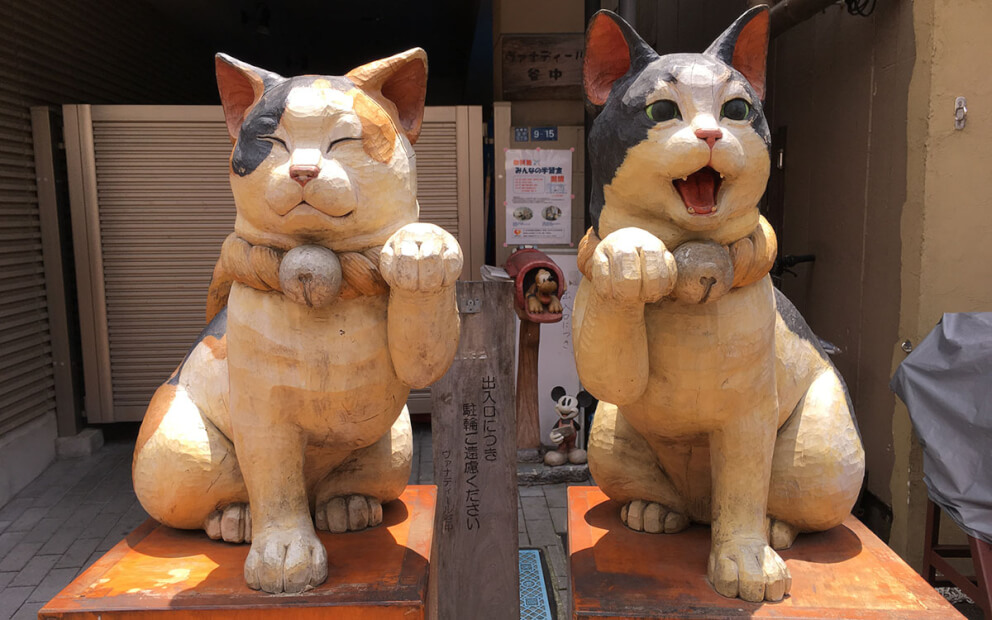 Yanaka: Traces of Old Tokyo (Embassy Community Event)
Yanaka is an area known for friendly neighborhood cats and beautiful cherry trees. Wander along historic alleyways, browse a traditional shopping street emanating new vibes, and stop at atmospheric temples. Hear stories of tea sellers, shoguns, sculptors and more. 
Excursion Details
¥5000 per person
Ages 14 and above
Rain or shine.
Light-moderate amount of walking over relatively flat ground, with one or two inclines
Tour begins at JR Nippori Station and ends at Sendagi Station
Led by Mandy Bartok
Tour details (meeting time, place, etc) are provided in the confirmation email after registration is received. Confirmation emails are NOT automatically generated, but will be sent to participants within 24 hours of registration. Sign up via the link below!
Questions? Email uncoverjapan1@gmail.com