Visit the "land of fire" and learn how the locals live in the shadow of Mt. Aso volcano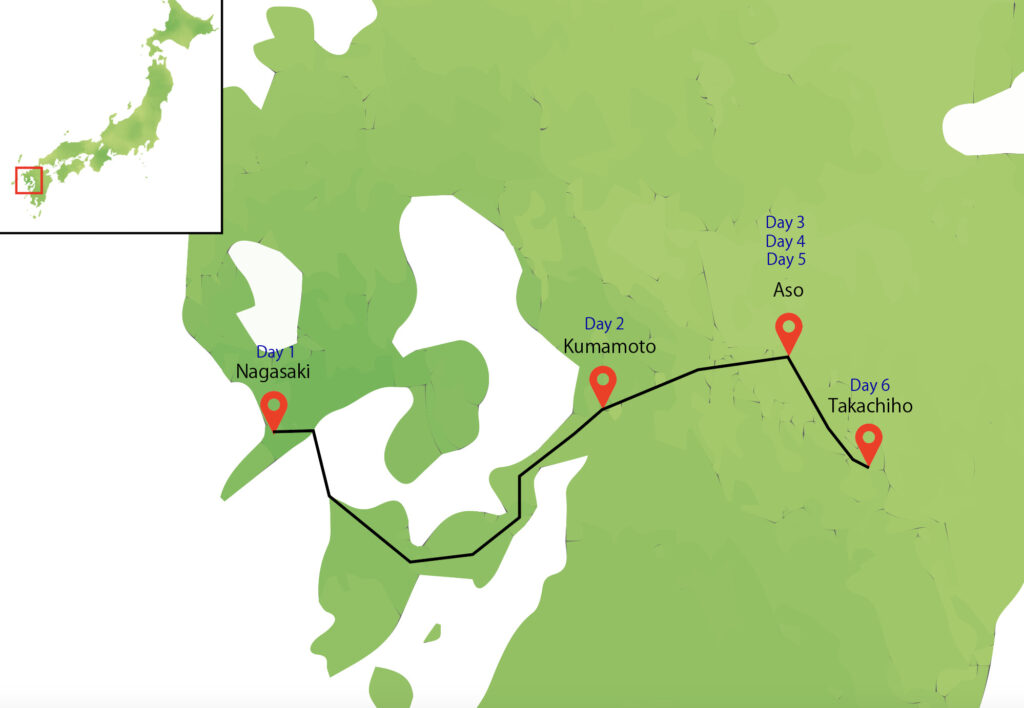 Overview
Situated within the famous natural beauty of Japan's Kyushu Island lies Kumamoto Prefecture and its historic city of Aso. Once the home of feudal lords and Samurai, modern day Kumamoto still retains its ancient charm, with shrines, onsen and continuing traditions such as Kagura (a form of dance-based worship dating back over 1000 years) intermingling with the rich natural heritage and volcanic geological landscape that characterises the area.
As you explore Kumamoto on this special tour, you'll have the chance not only to experience several wonderful Japanese traditions and cultures first-hand, but also to meet and interact with the locals who call the area their home and continue to help the area's heritage and history thrive in modern times. Between such experiences, you'll also spend ample time exploring the beautiful Kyushu scenery, with hikes and walks across the countryside as well as several opportunities to learn more about (and witness) the area's volcanic properties.
In April 2016, a powerful earthquake struck the Kumamoto region, and as a result restoration work continues even today. Despite this, the people of Kumamoto and Aso are always eager to welcome visitors and you can rest assured that despite the ongoing restoration, your adventure to Kyushu will still be truly unforgettable.
Highlights
Visit Nagasaki and stop by the Heiwa Peace Park and Atomic Bomb Museum to learn more about the area's tragic history and how it can be prevented in the future
Enjoy the wonders of the sea with a ferry boat ride, dolphin watching experience and even a fresh seafood BBQ
Hike through the beautiful natural scenery of rural Japan, passing rice fields, shrines and volcanic geological features as you go
Experience the area's volcanic properties first hand with volcano hikes, onsen hot spring bathing and even a chance to cook your own lunch using naturally-occurring steam
Spend a night living with rural residents during an unforgettable homestay experience
Watch a special performance of Kagura and allow yourself to be mesmerised by a tradition dating back over 1000 years