Your Journey to Japan's
Heartland starts here.

Plan with us your Journey to the Heartland of Japan
Here at Heartland Japan, we are passionate about rural Japan and are excited to share this land's unique and hidden cultures and customs with you. As locals we have a strong understanding of the regions in which we offer tours, and feel that this local knowledge will help you appreciate the spectacular sights that can only be found here. We warmly welcome you to the Heartland of Japan!
Deep into the Culture
There's so much more to this country than just shrines, sushi and sumo. Discover Japan's fascinating culture and traditions by taking part in hands-on experiences, exploring roads less-travelled and learning about the country from those who know it best: the locals. 
Perspective-changing

Every year millions of people visit Japan, but how many leave with a true understanding and appreciation of Japanese life? Spend time with local communities, make unforgettable memories and build special bonds that will last a lifetime.
Sustainable and sustaining
We're passionate about the beautiful country that we call 'home', and love to help foster a sense of local pride within the communities that we work with. Our tours aren't just enjoyable for visitors – they're also beneficial for the people and locations that host them.
Your adventure starts here.
Let us guide you!
Get The Latest
Heartland Japan News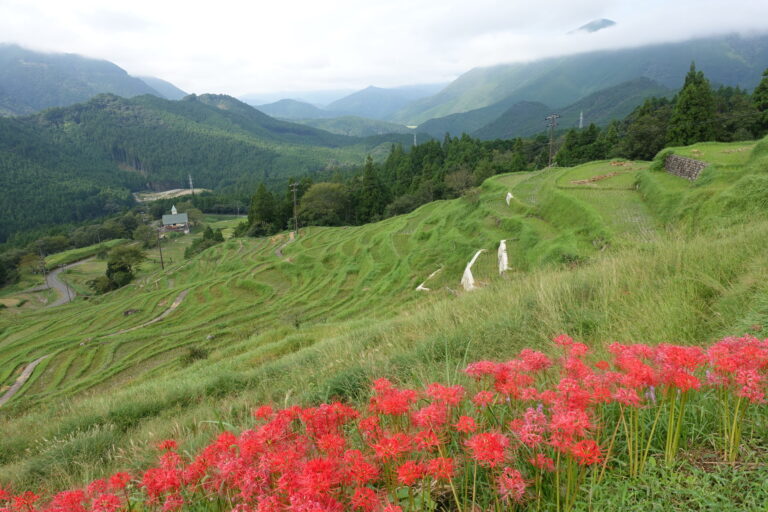 We, Heartland Japan (Liberta Inc.), which organizes tours in rural Japan to learn about the history and culture of the region while interacting with residents, has launched the Kumano Kodo...
Read More
Don't miss the freshest posts: Sign up to our newsletter.