We offer White Label services.
About Us
We are a DMC that specializes in Japan travel and is known as a pioneer in rural tourism throughout the country.
Based in Tokyo, our company covers areas all over Japan, with our staff located throughout the country.
Our services include a wide range of activities such as walking, cycling, hiking, kayaking, and cultural experiences.
Our guides primarily speak English, but we also provide assistance in other languages such as Spanish, Italian, German, French, and more.
Our Values
Body: Trekking along ancient cobblestone trails, kayaking on untouched coastlines, and cycling through rice fields that stretch as far as the eye can see.
Mind: Meeting local artisans and trying your hand at their craft, witnessing traditional Japanese performing arts, and not only tasting but also learning how to prepare and appreciate Japanese food and drink.
Heart: Engaging with the local community, learning about their way of life, listening to and sharing traditional Japanese folk tales, and forging genuine connections.
Collaboration
Our greatest strength as a young company is our ability to establish strong connections within the local areas we operate in. We hire local people who know the area best, ensuring our trips are authentic and memorable. We're also open to collaborating with other companies to create custom-made trips that meet the unique needs of your customers.
What we do
We create white label package tours for your customers.
We create tailor-made itineraries for your clients.
We customize our tour packages for your clients.
Inbound tourism in Japan is facing challenges today.
The 'Golden Route' which includes Tokyo, Mt. Fuji, Kyoto, and Hiroshima, once considered the epitome of Japanese tourism, has now become overcrowded and saturated with visitors from all over the world. Unfortunately, this often leaves visitors without the opportunity to fully enjoy these destinations at their own pace.
Even the famous photogenic spots like the thousand torii gates of Fushimi Inari Taisha and off-the-beaten-track locations such as the famous thatched houses of Shirakawago, or Nakasendo's Tsumago Inn and Magome Inn have become so commercialized and crowded that travelers can no longer experience the unique atmosphere of the area.
As a result, tourists who come to Japan looking for a one-of-a-kind experience can be left feeling disappointed and unfulfilled.
Despite the fact that Japan boasts 47 unique prefectures, 65% of inbound tourists tend to flock to the same popular destinations, such as Tokyo, Kyoto, and Osaka.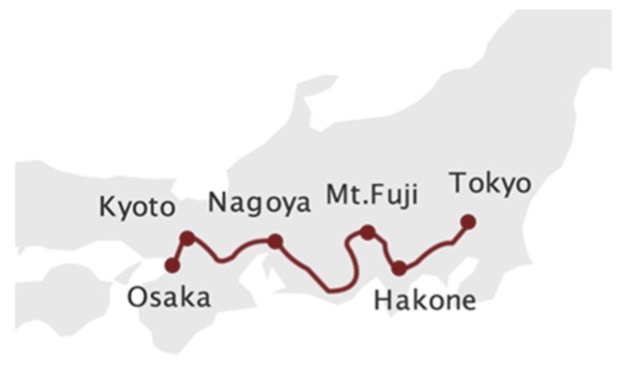 Golden Route + Rural Excursion
While we focus on rural tourism, we also offer tours to major tourist sites in Japan.
We understand that many customers want to see both rural and urban areas during their trip.
To provide the best of both worlds, we connect rural experiences with major tourist destinations.
Our rural tours are designed to start and end in major travel hubs such as Tokyo, Osaka, Nagoya, Hiroshima, and others.
This allows us to offer a series of tours that combine the popular Golden Route with rural expeditions.
Actually, there are many places all over Japan where you can find thatched houses like those in Shirakawago, old towns similar to those along Nakasendo, historical inns that have been beautifully preserved like Tsumago Inn and Magome Inn, and even pilgrimage routes like Kumano Kodo and Shikoku Junrei, as well as thousands of torii gates like the ones at Fushimi Inari Taisha.
However, there are some challenges that make it difficult for tourists to visit these alternative spots. Firstly, there is very little information available about these places in foreign languages. Additionally, public transport infrastructure in rural areas is limited, and there are only a few places that offer amenities that meet Western standards.
There is very little information on these alternative spots in foreign languages
There is little public transport infrastructure in these rural locations
There are only a few places that provide adequate comforts that meet western standards
At Heartland Japan, we strive to overcome these challenges:
We actively seek to introduce these alternative spots and rural locations to foreign visitors.
We provide tours to small groups or private parties with chartered transport to efficiently and comfortably visit these regions.
We prioritize privacy and comfort, including western-style toilets, at all accommodations and arrange bilingual guides to ensure effective communication.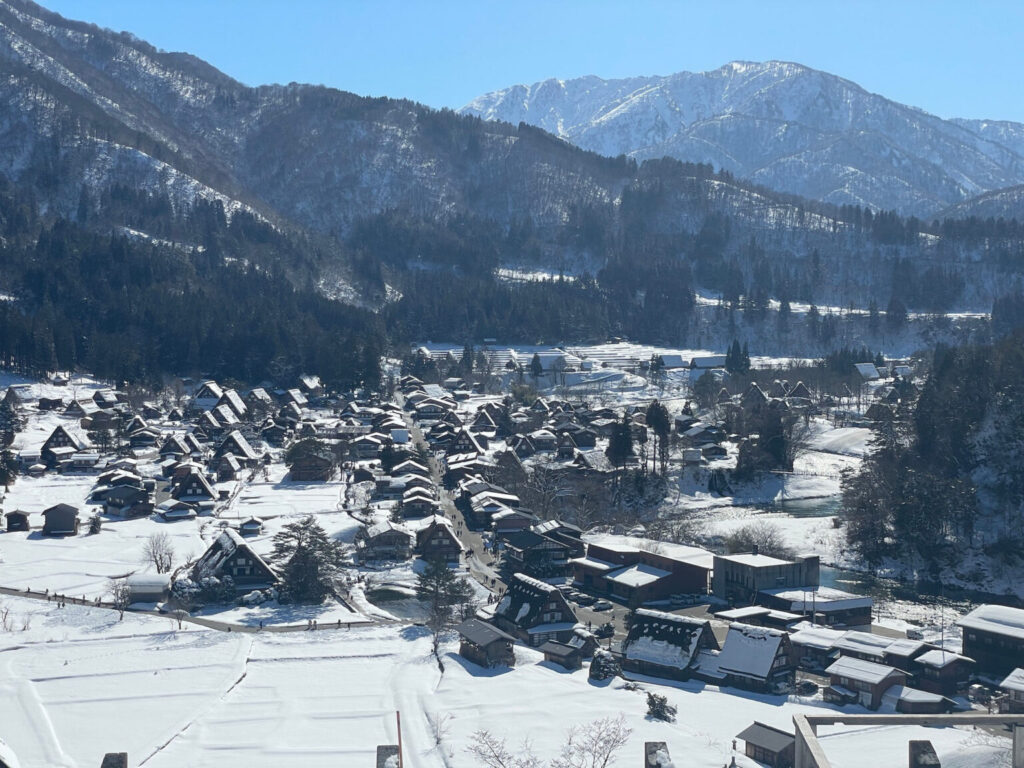 What does 'Luxury' mean to us?
Our definition of luxury at Heartland Japan is not limited to acquiring material possessions that anyone with disposable income can obtain. Rather, we define luxury as a rare and unparalleled experience that has the potential to bring spiritual fulfillment and even life-changing transformations. By immersing oneself in a completely different culture, you have the chance to re-evaluate your own values and possibly create new ones. We believe that this is the true essence of "luxury" travel.
For those who share this vision of travel, we guarantee an incredibly fulfilling experience. We prioritize comfort during our tours, mitigating the irregularity and scarcity of public transport in rural areas by using chartered taxis or buses for smooth transfers between destinations. Moreover, we ensure that all accommodations are immaculately clean and provide privacy while offering a traditional Japanese experience.
It is these core principles that define our services as Luxury Adventure Travel at Heartland Japan.
Rural Adventure Travel Pioneer
At Heartland Japan, we firmly believe that the true essence of travel lies in immersing oneself in the local culture and gaining a deep understanding of the country. Such authentic cross-cultural experiences have the potential to transform one's life and be truly transformative.
To gain a real understanding of Japan, it is essential to venture beyond the well-trodden paths of popular destinations and big cities that are featured in every guidebook. It is only by taking the time to explore the culturally and historically rich local regions throughout Japan, with their stunning natural beauty, remnants of the past, and glimpses into local lifestyles, that one can truly appreciate the essence of Japan. It is through these in-depth experiences that travel can become an inspirational medium that enriches lives.
Our aim is to provide our clients with an unforgettable cross-cultural adventure that illuminates the very essence of Japan. We achieve this by offering tours to the untouched and real Japan, traveling to rural locations, fostering opportunities for dialogue with locals, visiting regional nature sites, participating in hands-on cultural activities, and learning about local history.
Review
Sara ★★★★★
Hello Noriko! The kids and I made it home yesterday. We had a fabulous trip to Japan and appreciste all of your help. Our only issue was with the JR pass, which is outside of your control! Thanks so much to you and your whole team
L.K.  ★★★★★
with GoExplorerX
We wanted to take this shared space to give our heartfelt thanks to David and Japanese land operator for working together to plan this amazing vacation for us. We saw beautiful and varied places, had fabulous meals, and met wonderful people.
Kyoto was beautiful and fun. The hotel there was great, the shrines and temples fascinating, and we could easily have spent a week there. The yukata wearing was great fun, and Nobuko and her team found a sumptuous meal experience for us when the geisha fell through.
Shin was a very special guide in Hiroshima, and I would recommend asking for him by name for your future clients. Visiting there is fraught for Americans, and he navigates that reality beautifully. The hotel in Etajima was amazing, a beautiful spa with excellent food and stunning views. Anyone looking for a peaceful place to get away from the crazy world would love it. The whole day with Miss Candy was unforgettable, and it was so sweet of her and her husband to come to the port to see us off the next day.
In Tokyo, Mari was a flexible guide who did a great job finding the foods we hadn't tried yet, showing us the beautiful Meiji shrine, and helping me find a shop with authentic bento boxes to bring home. We didn't see Mount Fuji, but Roland had four opportunities when he was there and never saw through the clouds, so once missed isn't bad. Besides, we had a fun day in Tokyo instead!
Again, thank you for arranging this great trip. The girls and I had a great time together and will always treasure the memories.