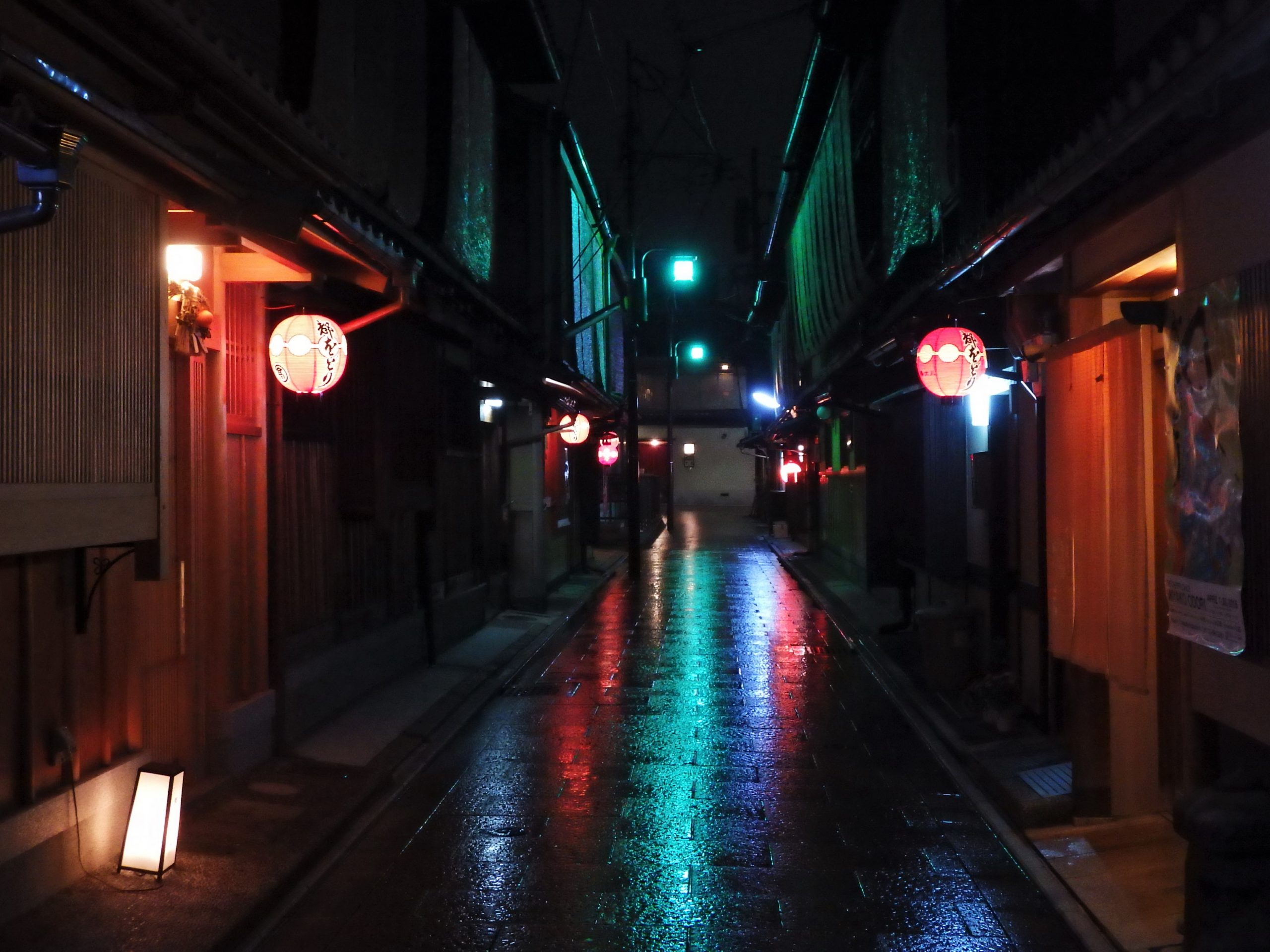 Geisha Neighborhoods and Kyoto's Red Light District (Departure A)
Wander the lantern-lit alleys of three of Kyoto's five Geisha districts and the modern red light district that encircles one of them. Learn about the area's history, Geisha culture, and some of the area's best restaurants, cafes and shops. If lucky, catch a glimpse of Geiko and Maiko heading to/from work. 
Excursion Details: 
¥4,000 (includes 10% sales tax, local treats, and services of a cultural specialist) 

Not included: transportation to/from Gion 

3-7 participants, ages 18 and older 

This excursion runs rain or shine 

A lot of walking over flat ground 

Excursion begins and ends in Gion 

Led by Sandra Isaka 
Tour details (meeting time, place, etc) are provided in the confirmation email after registration is received. Confirmation emails are NOT automatically generated, but will be sent to participants within 24 hours of registration. Sign up via the link below!
Questions? Email excursions@heartlandjapan.com