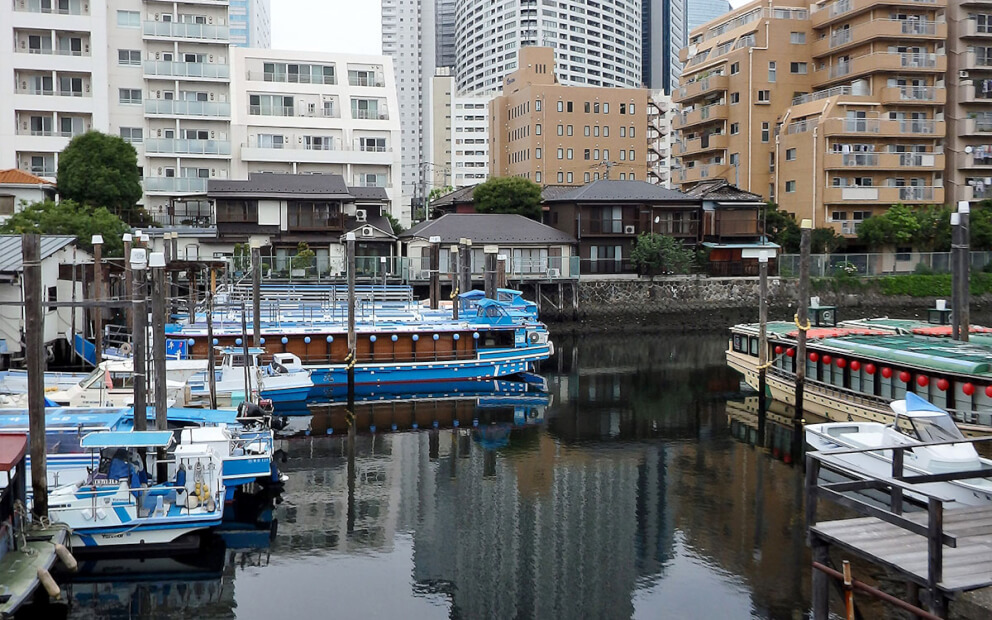 Secret Treasures of Shinagawa
A popular transit station, Shinagawa is surprisingly full of history and hidden treasures! Walk through a tiny European 'village', explore a lovely garden and learn about a unique local museum. Next, wander along the historic Tokaido Highway to see tucked-away temples, floating restaurants, and charming shopping streets. Lastly, visit Tennoz Isle, a new art enclave, for a glimpse of modern-day Tokyo and life along its canals.
Excursion Details:
¥6000 (includes 10% sales tax and services of a cultural specialist)
Does not include coffee/tea break (500 yen)
3-9 participants, ages 18 and older
This excursion will be held rain or shine
A lot of walking (approximately 6 kilometers) over relatively flat ground
Excursion begins and ends at Shinagawa Station
Led by Sandra Isaka
Tour details (meeting time, place, etc) are provided in the confirmation email after registration is received. Confirmation emails are NOT automatically generated, but will be sent to participants within 24 hours of registration. Sign up via the link below!
Questions? Email excursions@heartlandjapan.com