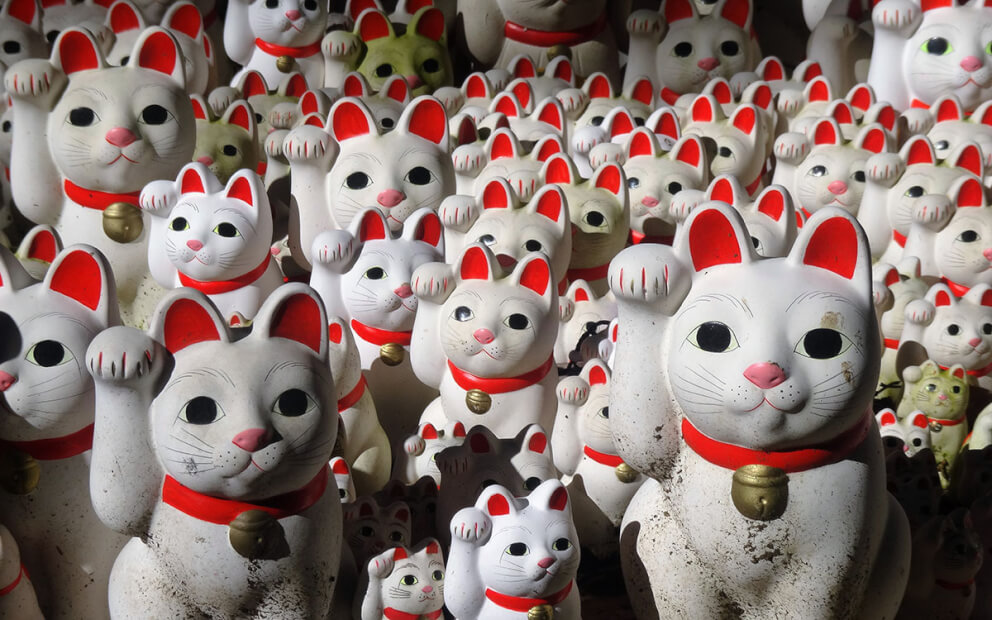 Setagaya Temples and Shrines (Foliage Walk*)
Explore some of Setagaya's most atmospheric temples and shrines, including Gotoku-ji (the famed "beckoning cat temple") and Shoin Jinja, a shrine with fascinating historical connections. Hear multiple legends associated with the beckoning cat and decide for yourself which one is real. Stay for an optional lunch along a revitalized shopping street before catching one of Tokyo's remaining streetcars back home.
Excursion Details:
¥6000 (includes 10% sales tax and services of a cultural specialist). Not included: transportation to and from Setagaya (¥900)
3-10 participants, ages 14 and older.
Excursion will run rain or shine.
Tour leaves from Omotesando station
Moderate amount of walking over mostly flat ground, with some stairs.
Led by Mandy Bartok
*While this date should coincide with the start of Tokyo's beautiful autumn foliage, the changing climate means there is no guarantee.
Tour details (meeting time, place, etc) are provided in the confirmation email after registration is received. Confirmation emails are NOT automatically generated, but will be sent to participants within 24 hours of registration. Sign up via the link below!
Questions? Email uncoverjapan1@gmail.com