Destination: Kyushu
Located in the southwest portion of the Japanese island chain, Kyushu is the third biggest island in Japan.
Overall, Kyushu is the 37th largest island in the world.
The name "Kyushu" is derived from the Chinese characters meaning "nine provinces". This refers to the island's nine historical provinces of Chikuzen, Chikugo, Hizen, Higo, Bunzen, Bungo, Hyuga, Osumi, and Satsuma.
Historically, Kyushu has served as an important link to the Chinese mainland, as well as the Korean peninsula and Southeast Asia. Therefore  it served as Japan's traditional gateway to foreign cultures.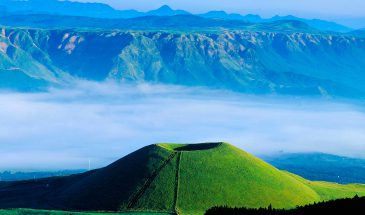 Visit the "land of fire" and learn how the locals live in the shadow of Mt. Aso volcano
(5 Reviews)