Talks and outdoor activities with people who are working hard to protect nature in the field of the Seto Inland Sea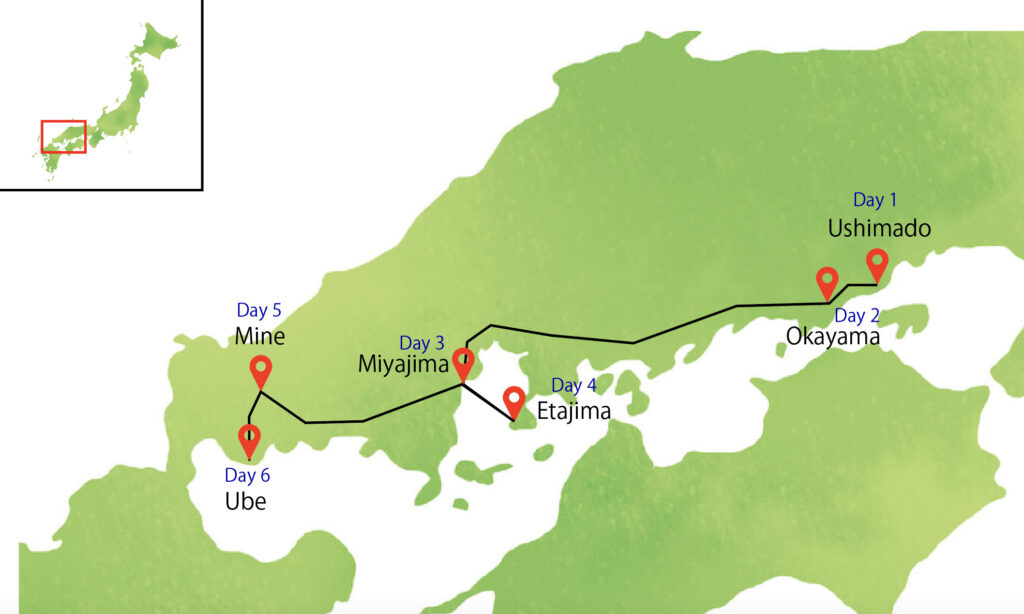 Overview
The Setouchi(The Seto Inland Sea) is more a road than just a sea. As people came and went along this Setouchi as the "Sea Road" (Setouchi Coastal Highway), Japanese culture and history were born.  Upon this stage on which the history of Japan was made, everything about the culture can be found, from the most ancient times to the present day.
This is the "Setouchi" the way of the sea.
The road is shaped by nature and the way people live. It is a road shared by horseshoe crabs, black finless porpoise(Neophocaena phocaena), wild birds and even people.
Since time immemorial, Japan has been shaped by these roads. And the road continues to evolve. Along this road the sanctuaries of 'history', 'art' and 'nature' can be found now.
This is the "Setouchi" a microcosm of Japan.
Today, Setouchi is the most popular destination in Japan for its gentle sea, warm climate, and slow pace of life of the islanders.
This tour will allow you to enjoy Setouchi's nature resources through outdoor activities. It is designed to talk and learn about sustainability in Japan, along with vendors of local experiences that seek to pass on the richness of nature to the next generation.