Situated just a few hours from the bustling streets of Kyoto by rail lies the coastal city of Obama. Considerably quieter and smaller than its tourist-centric neighbour, Obama remains, for the most part, relatively undiscovered by visitors. Yet, what this city lacks in size it more than makes up for in history and charm.
While the city of Obama enjoyed a brief 15 minutes of fame when a man sharing its name assumed office as the President of the United States of America in the late 2000s, its true importance dates all the way back to the 7th century when it first rose to prominence as the closest port town to the city of Kyoto, which was at that point the capital of Japan.
Acting as the 'front gate' of Japan, the busy ports of Obama welcomed trade from China, Korea and beyond for products that would then be transported to Kyoto via an 80km mountain road. A series of castle towns and trading posts began to spring up along the transport road, and Obama became known both locally and abroad as a trading centre of great importance.
A land of fish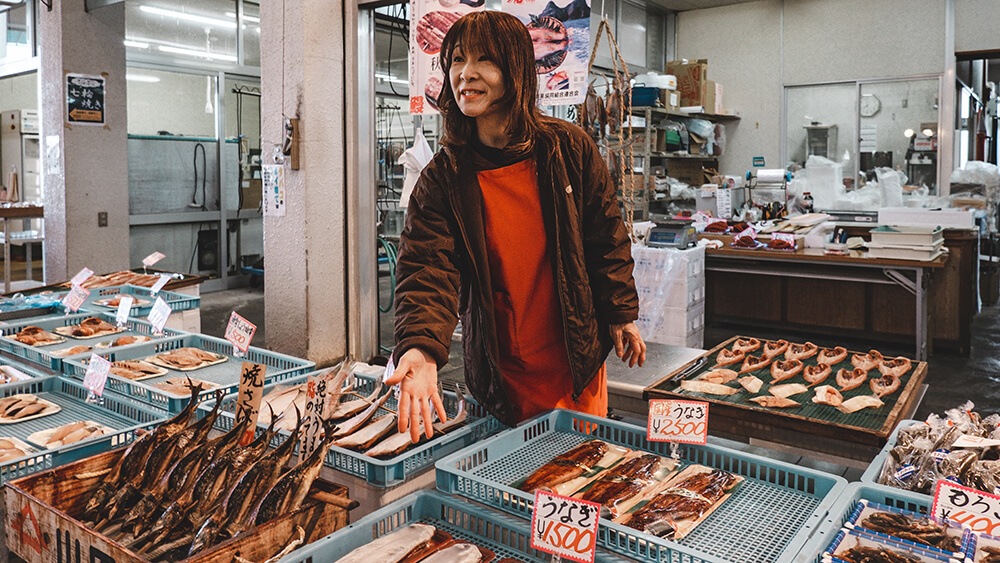 Along with foreign products, salt and silk, another type of produce would make its way daily from Obama to Kyoto: fish. 'Saba', the specialty mackerel of Obama, would be carried to the nearby capital each day by transporters who would cover the fish in salt to keep it from spoiling during the journey. By the time the fish had reached Kyoto, it would be perfectly preserved; demand for the delicious product continued to rise. As a result of this successful fish trade, the road between the port town and the capital soon became known as the 'Saba-kaido' ('Mackerel Highway') and use of the name (as well as Obama's role supplying Kyoto and Nara with fresh fish produce) still continues today.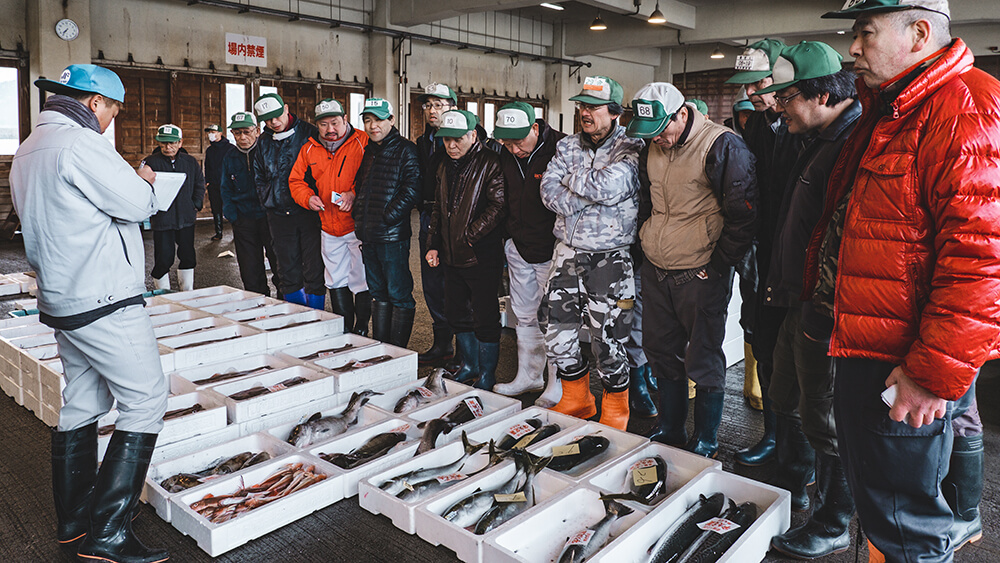 As to be expected for a city with such history, the sea and its produce still play a major role in the lives and livelihoods of Obama residents today. Each morning around 8am, visitors and locals alike flock to the Wakasa Obama Fish Market to purchase delicious, high-quality fish or even take part in the market's daily auction. The market's very own restaurant also runs a busy trade, offering delicious meals made with the freshest local ingredients.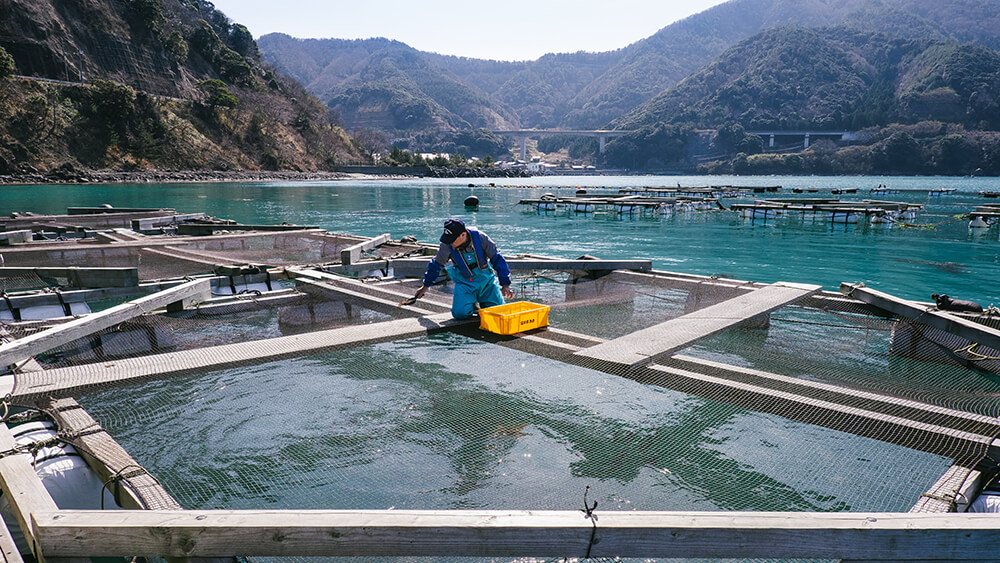 The sea also provides multiple fascinating opportunities for tourists, with fishing boat cruises, fishing experiences, chances to feed Saba at port fish farms and even sea kayaking available to be enjoyed. Even those wishing to stay out of the waters have plenty of activities to enjoy, with coastal walks, craft making and – naturally – food sampling to suit every taste.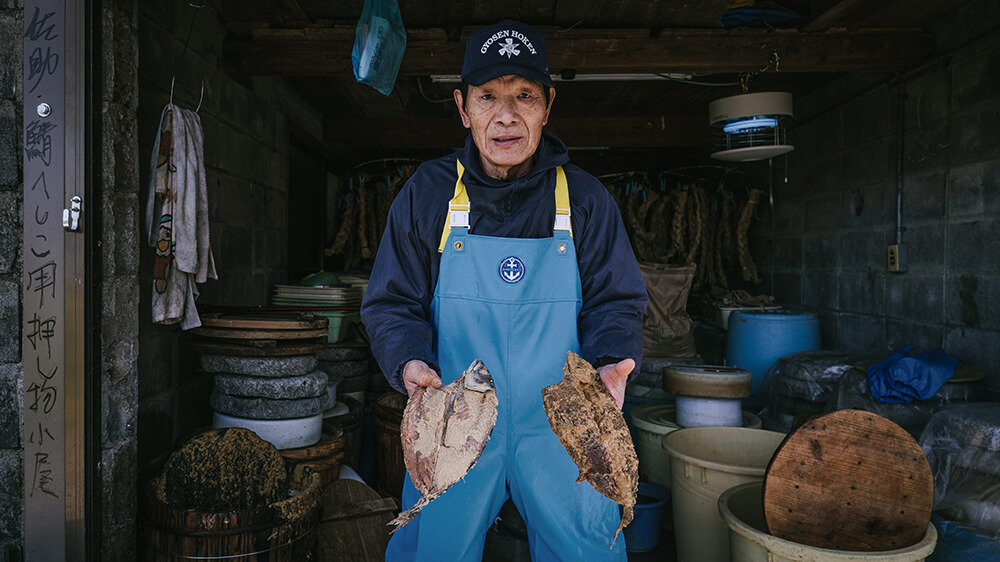 For those looking to learn more about the city from a local's point of view, many fishermen, stall-owners and food producers are happy to share their lives with curious minds. From sharing time with workers on a fishing boat to discussing fish fermentation with a Heshiko (a local delicacy of fermented Mackerel) producer, there's no limit to the opportunities for genuine interaction with Obama residents that you can enjoy.
A land of temples
Acting as such an important port of trade between Japan and the rest of Asia, Obama naturally welcomed more than just products and produce to its shores. The coastal city has a rich religious history; the concept of Buddhism developed quickly in the area as a result of close trading relationships with China, and is therefore considered the main point of entry for the religion into Japan.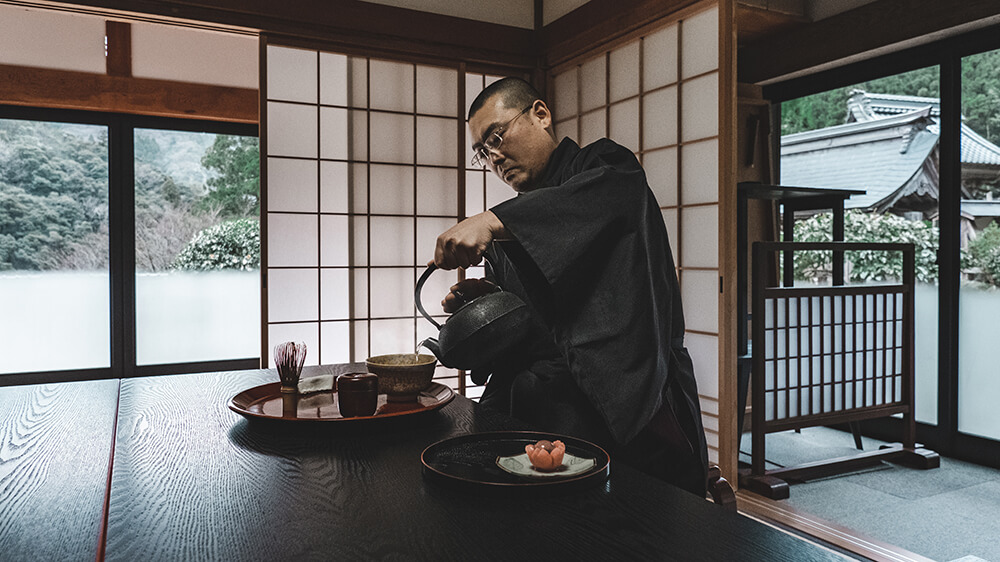 One excellent example of Obama's rich Buddhist history is Myotsuji Temple. Dating back to the 8th century, the Shingon-sect temple can be found tucked away in the hills amongst rich green foliage and houses multiple Buddha statues (including four that have been declared National Treasures) within the stunning architecture of its main hall. Myotsuji welcomes visitors of all nationalities and backgrounds to visit and try Ajikan (a form of relaxing meditation used by monks as a way of training the mind) under the watchful instruction of the temple priest, who speaks some English and also serves traditional Japanese tea and sweets to his guests after the experience.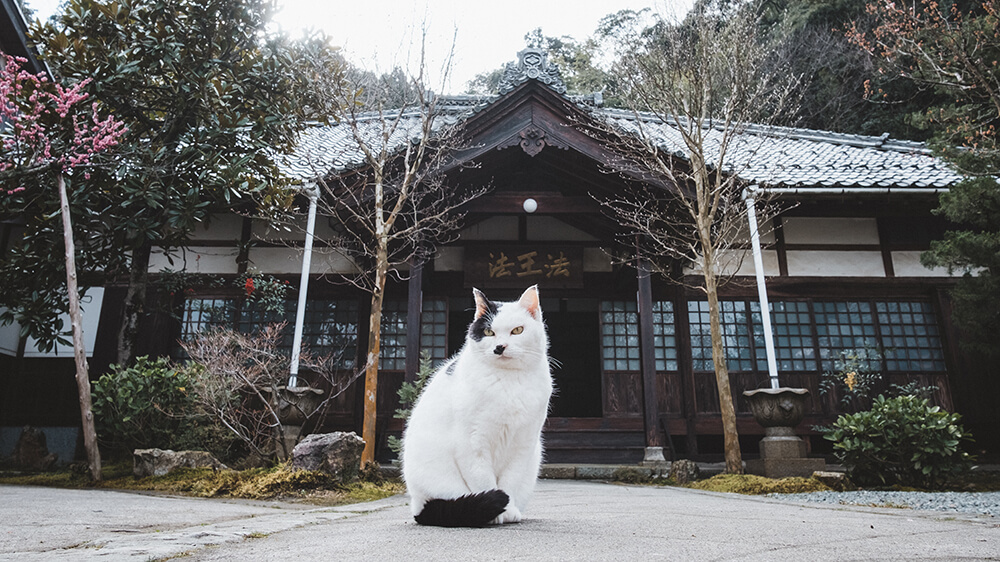 Those with an interest in meditation may also enjoy a visit to the smaller, more humble temple of Bukkokuji which acts as a Zen Buddhist monastery and welcomes practitioners from across the world. Visitors can enjoy a meditation session with an English-speaking priest, or simply roam around the grounds in the hopes of spotting the temple's resident feline practitioner.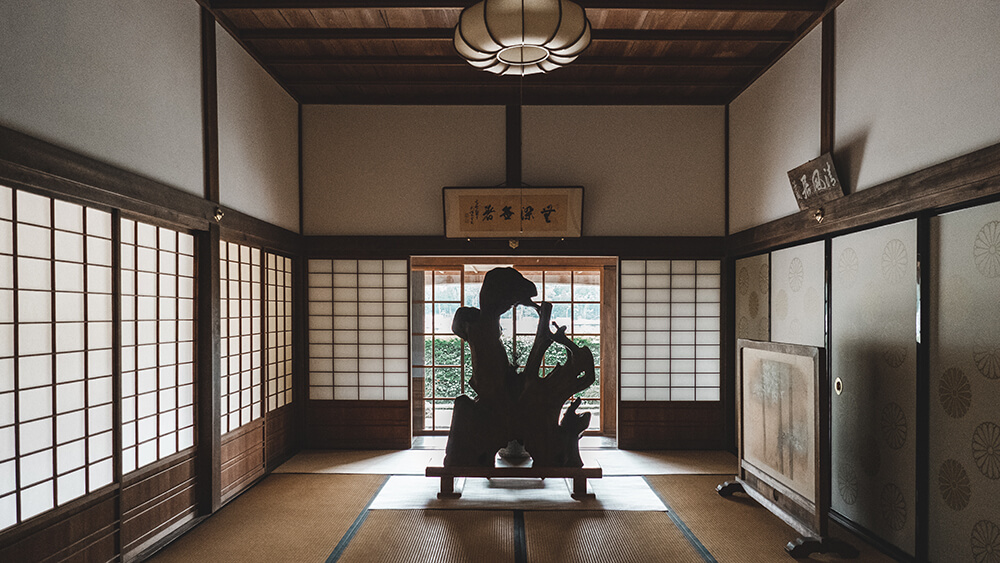 Mantokuji is another of Obama's old temples, although its buildings were completely reconstructed in the early 1600s after falling into decline as a result of war. Especially well-known for its stunning Japanese garden, the grounds of Mantokuji are best appreciated from the temple's study hall. Visitors can take in the white sands, artificial hill, beautiful foliage and well trimmed azalea bushes as they explore the temple, which was once frequently visited by the Sakai Clan, who played important roles in the history of Obama.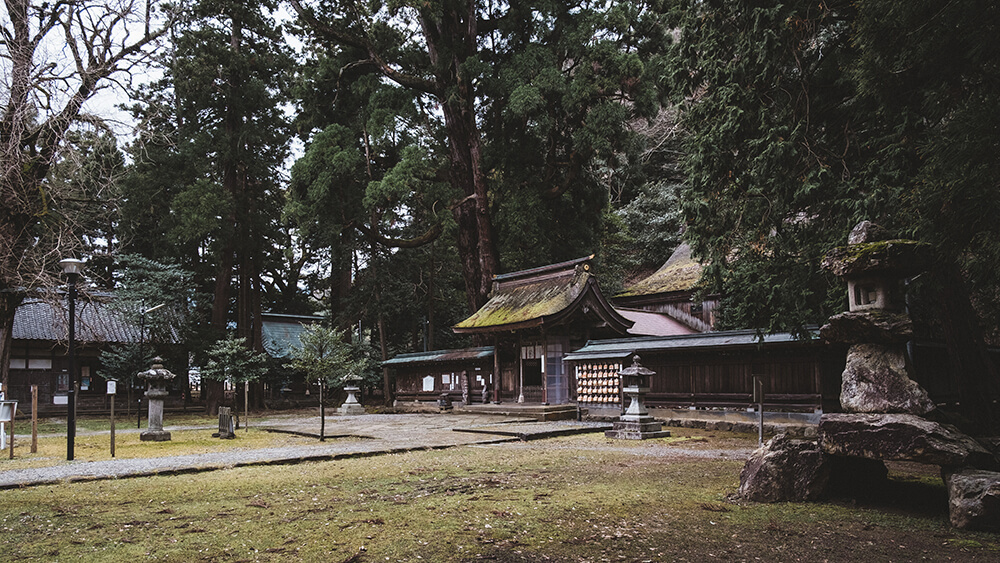 As is the case with most of the country, Obama also has a history of Shinto worship. Once the state religion of Japan and originally established around the 8th century, Shinto is a form of nature and ancestral worship that believes that 'Kami' (deities or Gods) reside in all animate and inanimate things. Visitors traveling to Obama should make sure to stop by the two most noteworthy of Obama's Shinto shrines: Wakasahime and Wakasahiko, twin shrines which embody both female (Wakasahime) and male (Wakashiko) energy. The shrines are popular with lovers and newly weds who visit both in order to bless their marriage, and also with those who seek good fortune in upcoming childbirth. Each shrine is more that 700 years old, while the large cedar tree that can be found by Wakasahime is thought to have stood there for more than a millennium.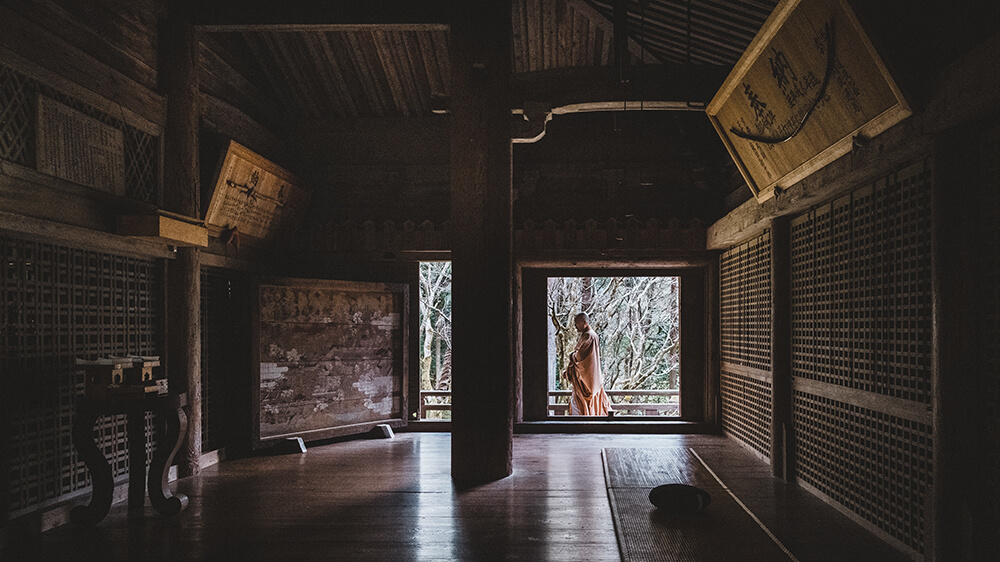 Perhaps the most unique of all Obama's religious offerings comes in the form of Jingu-ji, a extremely unusual temple where Buddhism and Shintoism intertwine and one of the last temples of its kind in the country. The temple dates back to the 14th century, when 'Shinbutsu Shugo' (the name for mixed Buddhist and Shinto religious practices) was more widely practiced, and is unique in that it survived the Meiji Restoration Era, when such mixed religions were banned and Shintoism became the state religion of Japan. For those fluent in Japanese or traveling with a translator, stopping to interact with the head priest of Jingu-ji is highly recommended; his opinions and views regarding Japanese religion are unique and provide a very interesting insight.
A land of preservation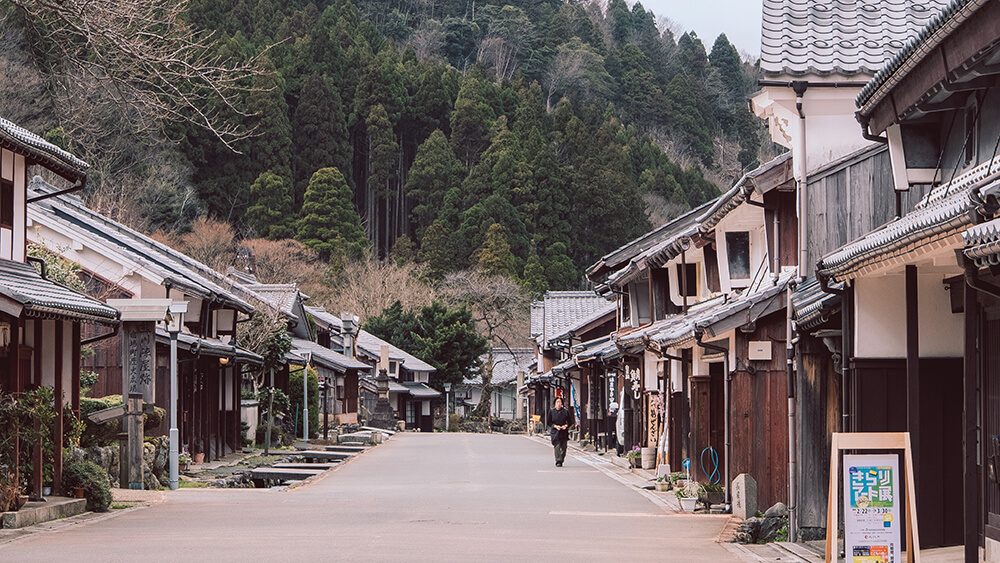 Those traveling along the Saba-Kaido pass through several small 'post towns', each with their own unique history and charms. One such town, Kumagawa-Juku, was founded in 1589 by the then-acting Lord of Wakasa, Asano Nagamasa. Boasting streets of well-preserved Edo Period architecture and buildings, Kumagawa-Juku has been designated as an 'important traditional Building Preservation District' by the Ministry of Culture and is home to the 'Wakasa Saba Kaido Kumagawa-Juku Shiryokan Archive Museum', also known as 'Shukubakan'. Visitors to this charming post town can experience Japanese history first hand, fully emerged in the atmosphere of the Edo Period as they stroll alongside the area's Maegawa River.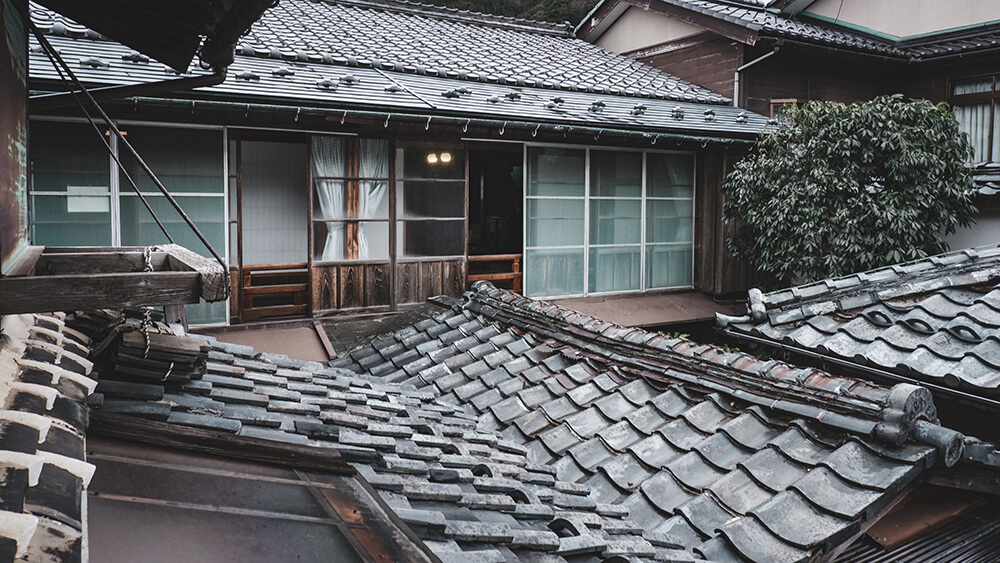 Another well-preserved village along the Saba-Kaido worth visiting is Nishigumi. Once known for its industry of brothels, visitors to the area can now visit a museum within a restored old brothel to see what the insides of the building once looked like. Additionally, work is currently underway in Nishigumi to turn other restored brothels into rentable accommodation, providing tourists with a unique alternative to the usual ryokan or hotels.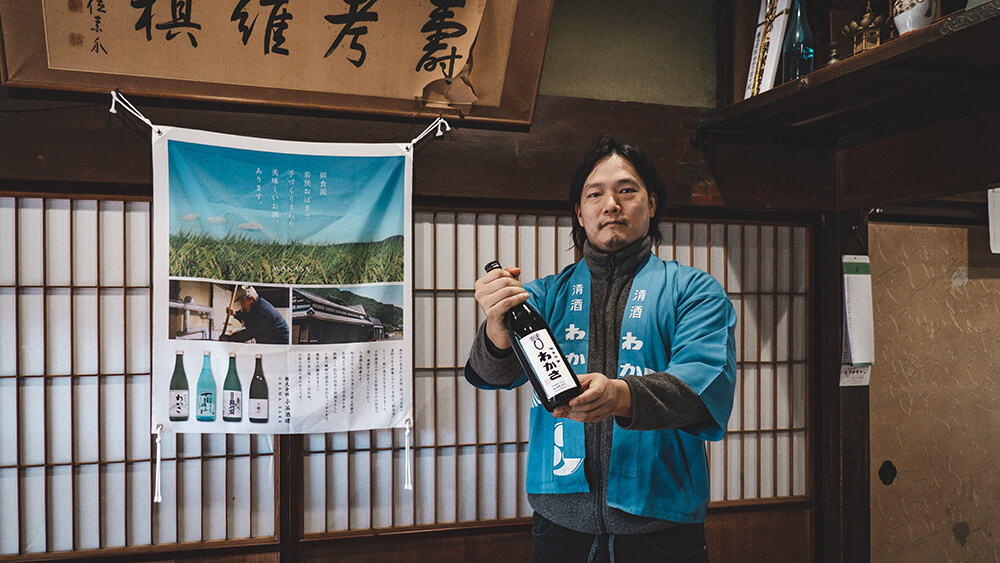 There's more to the preservation of history in Obama than simply towns and buildings, however. Many companies and business in the area have been operating for generations, such as the Obama Sake Brewery. Once known as the "Wakasa Fuji Co.", the brewery dates back to the Edo Period and is now run by Akiteru Takaoka, an ex-employee of a pharmaceutical company in Tokyo who moved to Obama in 2016 to help his aging father-in-law run the historical company. Made with locally sourced water and rice, the brewery's produce perfectly encapsulates the taste of the countryside and is beloved by both locals and visitors alike.
As you make your way back to Kyoto after exploring all that Obama and its surrounding area has to offer, be sure to make one last stop in Miyama, a town of traditional thatched-roof houses with a strongly nostalgic and historical atmosphere. Enjoy exploring the town's Preservation District, taking in the Buddha Statue at the Heian Period Saijoji Temple and visiting the Ishida and Kobayashi family homes, which have been designated as Important Cultural Properties by the Japanese government. Additionally, the village offers a range of interesting festivals throughout the year for visitors and locals to enjoy, such as the Rice Planting Festival, the Sweet Fish Festival and even a Water Hose Festival.
Access
The ideal location for a day trip from either Kyoto or Osaka, the beautiful and historical city of Obama can easily be reached from both locations by rail. Visitors coming from Kyoto can also choose to travel to Obama via limousine bus, or via rental car for more freedom to explore the surrounding areas.
Obama City and its surrounding post towns boast a range of hotels, renovated Machiya guesthouses, rentable apartments and even short homestay opportunities (known as 'Minshuku'), offering a range of accommodation options for travelers who wish to spend two or three days fully exploring the area.
For more information on Obama and the wealth of things to explore there, visit the Experience Obama website or the Obama Travel Guide website.