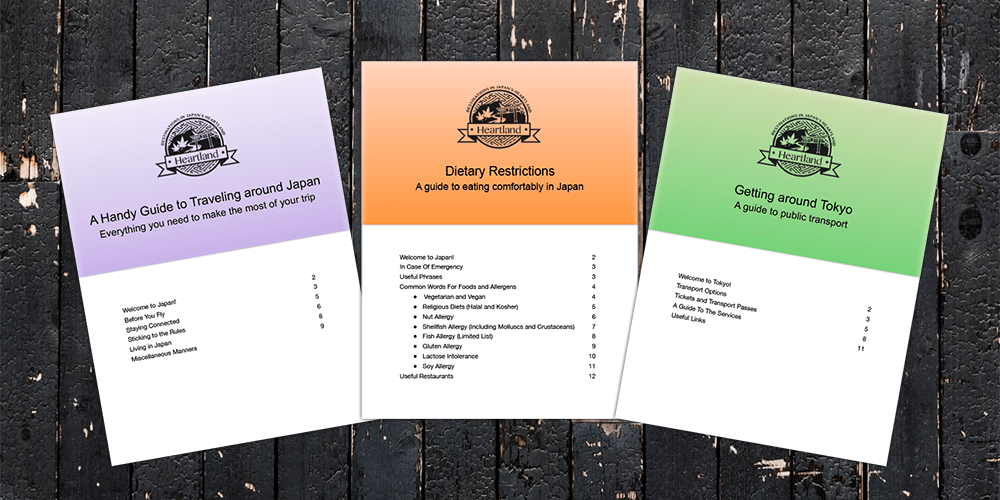 Travelling to Japan for the first time can be daunting, especially if you're unfamiliar with the local language or the country's cultural norms.
To help make your trip go as smoothly as possible, Heartland Japan has created a series of helpful guidebooks, covering a range of useful topics such as how to navigate around Tokyo's extensive public transport network, or how to find restaurants and snacks that meet your specific dietary requirements.
All of our guides are completely free – simply download them from the links below.
---