A Pilgrimage to the Sacred Sites of Art from the Age of the Samurai to the Present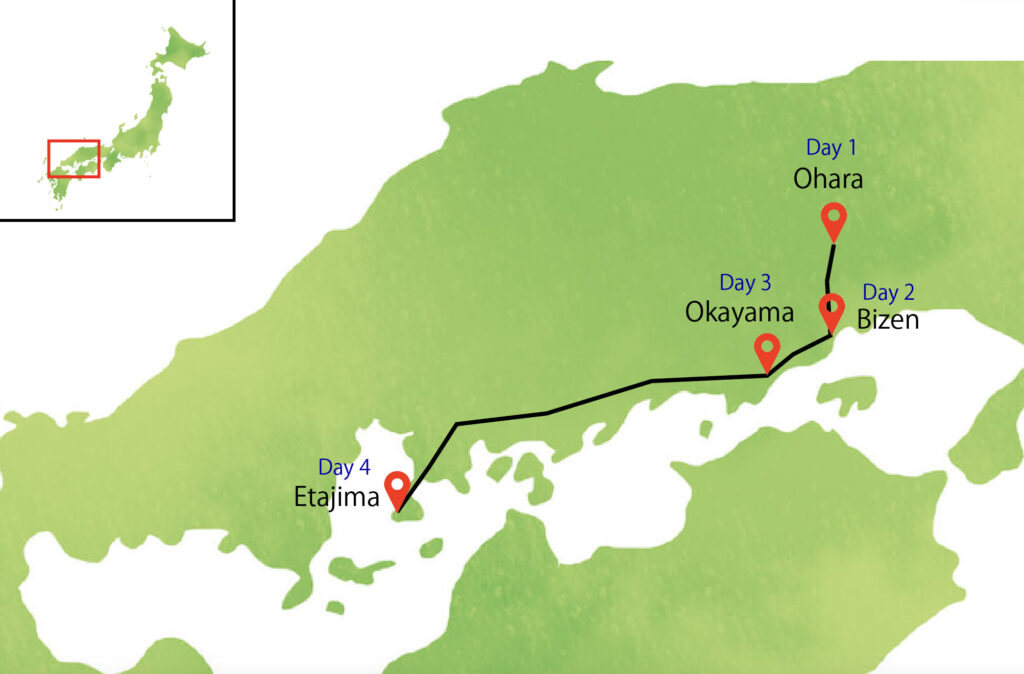 Overview
The Setouchi(The Seto Inland Sea) is more a road than just a sea. As people came and went along this Setouchi as the "Sea Road" (Setouchi Coastal Highway), Japanese culture and history were born.  Upon this stage on which the history of Japan was made, everything about the culture can be found, from the most ancient times to the present day.
This is the "Setouchi" the way of the sea.
The road is shaped by nature and the way people live. It is a road shared by horseshoe crabs, black finless porpoise(Neophocaena phocaena), wild birds and even people.
Since time immemorial, Japan has been shaped by these roads. And the road continues to evolve. Along this road the sanctuaries of 'history', 'art' and 'nature' can be found now.
This is the "Setouchi" a microcosm of Japan.
Today, Setouchi is the most popular destination in Japan for its gentle sea, warm climate, and slow pace of life of the islanders.
Setouchi is now a Mecca for the arts. Numerous contemporary art events are held here, attracting art lovers from all over the world. This tour will take you around Setouchi, the hottest area in Japan, with art as its theme.
Highlights
This is a pilgrimage trip by Cruising to unknown sacred art sites in Setouchi.
We will visit Mimasaka city, the hometown of Musashi Miyamoto, who served as a swordsman and an excellent artist (ink painter).
Experience Bizen Pottery with Kazu Fujiwara, whose grandfather and father are Living National Treasures!
We will visit Inujima, which is attracting attention as an island of art, including the "Inujima Seirensho Museum," which is a reclaimed copper refinery.
We will visit a Shifu (paper cloth) factory which is one of only two paper cloth weaving factories left in Japan.