Immerse yourself in the mythological Heartland of Japan.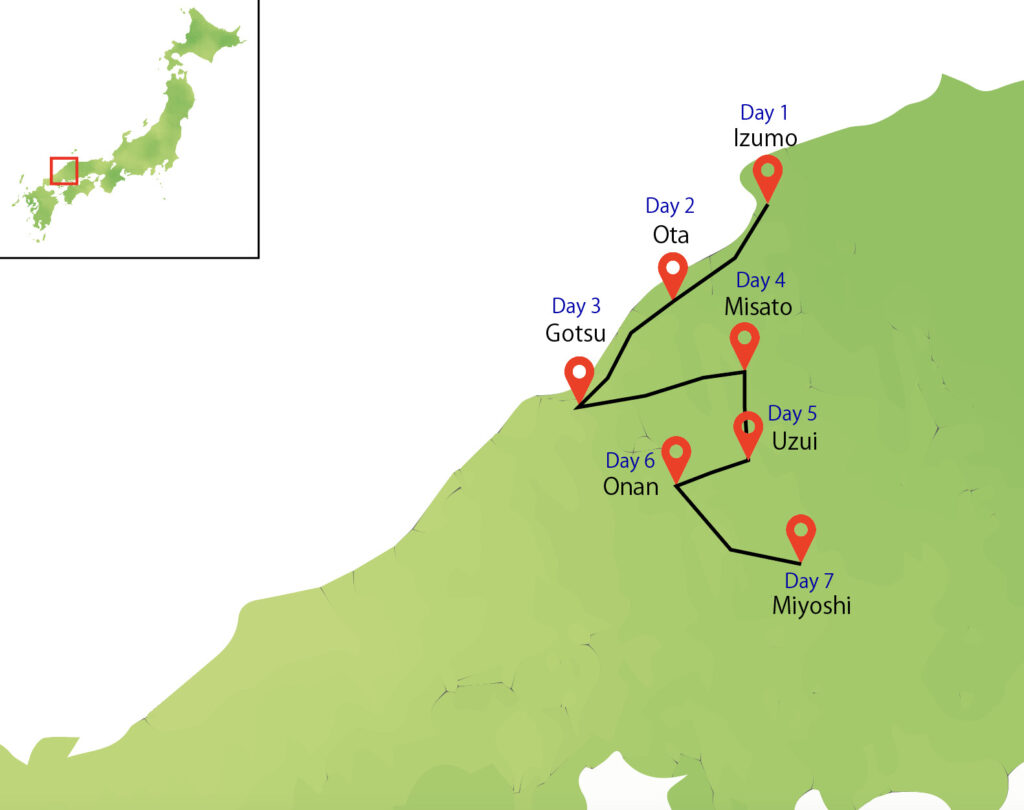 Overview
History, mystery and more than a sprinkling of mythology… the wonders of Shimane Prefecture are just waiting to be discovered.
Known as Japan's birth place and the 'province of the Gods', Shimane consists of three main areas: Iwami, Izumo and the Oki Islands. The city of Izumo, located along the Sea of Japan's rural San'in coastline, is home to one of the oldest and most important Shinto shrines in the country; the Izumo Taisha Shrine has been the focus of legends and mystery for over a thousand years and a sacred air hangs over its ancient grounds.
Located in the mountains surrounding Oda City lies the historic silver mine of Iwami Ginzan. Iwami Ginzan, along with several other historical buildings, shrines and ruins, have been actively preserved by locals as part of a community revitalisation movement. As a result, the area was granted 'World Heritage' status in 2007, and makes for the ideal destination to truly explore and experience Japan's authentic history.
From history that you can touch and taste to the strong and charming community spirit that can be witnessed across the prefecture, the real Shimane is even more interesting than the folktales and legends that it has inspired. Join us on a truly unforgettable adventure to a special destination that you'll never want to leave!
Highlights
Visit Izumo Taisha, one of Japan's oldest and most sacred shrines
Learn about the famous 'Welcoming of the Gods' ceremony during a visit to the Bentenjima Shrine
Watch a traditional performance of Kagura, a ceremonial worship dance dating back over 1000 years
Walk along the Gotsuhonmachi Highway, exploring historic, preserved landmarks and buildings as you go
Kayak along the Gonokawa River and view the area's beautiful scenery from a new, fun perspective
Practice zen meditation and calligraphy at Choko-ji Temple
Enjoy interacting with children at a local kid's club, exchanging culture and language through games and fun