Come with us on a journey along the old highway Saba-kaido to Obama, Asia's Original Gateway to Japan and Kyoto.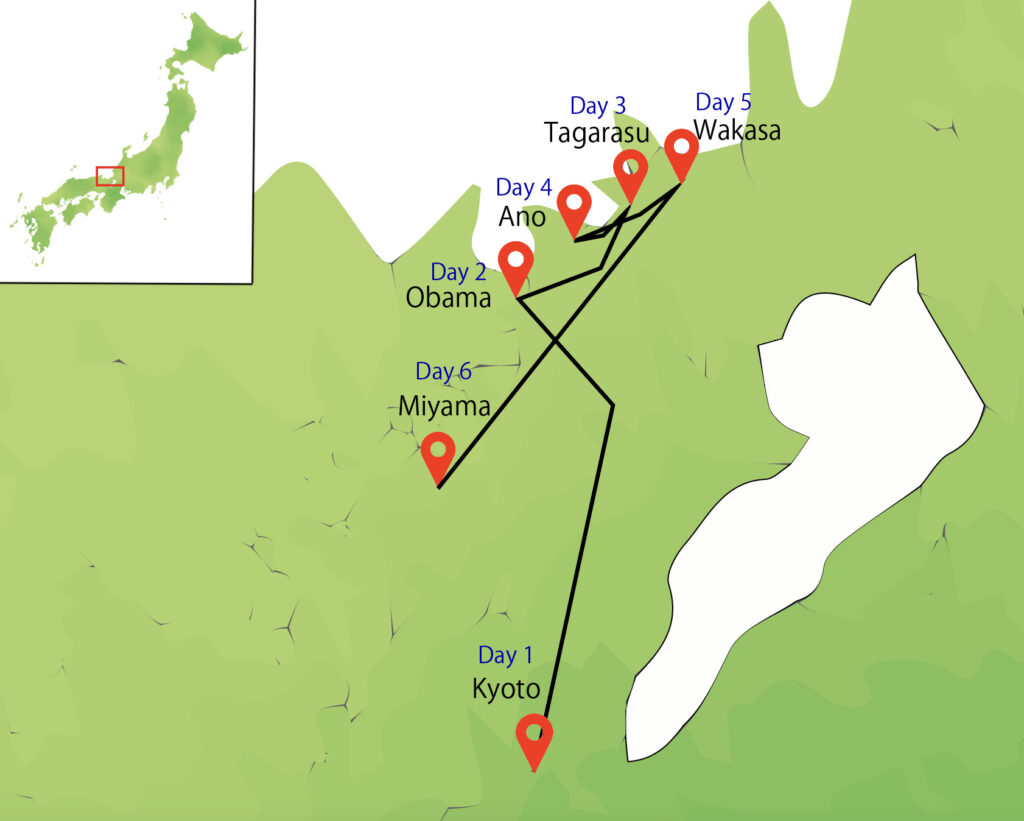 Overview
Quaint, charming and rich in historical significance, the small coastal city of Obama is the perfect destination for your next rural, authentic Japan adventure.
Thanks to its close proximity to the ancient city of Kyoto, Obama rose to significance in the 7th century when it served as the main port and 'front gate' of Japan for international trade from China, Korea and beyond. From Obama, silk, salt and other important produce – including 'Saba', the area's delicious mackerel specialty – would be carried to what was then the capital city of Kyoto. As a result, Obama is still known today as 'Kyoto's Kitchen', and the trade road between Obama and Kyoto still exists as the 'Saba Kaido', or 'Mackerel Highway'.
Modern day Obama has changed with the times (and even received some global attention when a certain American President assumed office in 2008!), but still hosts and preserves many great examples of Japanese traditions and cultures that have been passed down from generation to generation. From delicious local mackerel delicacies to preserved Edo-period towns and some truly unique temples, there's a lot more to this city than meets the eye!
Highlights
Enjoy a rare opportunity to watch an authentic Geisha performance during a traditional-style dinner
Explore the old and historical temples and shrines of the area on a special cycling tour
Watch and feed mackerel as you spend time aboard a real, working fishing boat
Jump into a kayak at Ano Bay and experience the area's beauty first-hand
Step back in time as you trek along the historic and famous Saba Kaido, once one of Japan's most important trading routes
Munch and taste your way around the region, with visits to sake breweries, a vinegar factory, a Ponzu sauce shop and even a vegetable harvesting experience