Thank you for reading our newsletter. This is our special edition referring to our Kumano Kodo Tour from Oct. 28th.
Hot News!
Those who are living in Canada or the U.S. are now available to apply visa via online!!
Applying for a visa to enter Japan is necessary in Japan now. Check our FAQ below for detailed procedures in how to and what needs to be done.
BUT now!! Those who are living in Canada or the U.S. do not have to physically go to the Japanese Embassy / Consulate General to submit their documents and their passport! It got more simple and quicker and before.
Best Destination for Spiritual Pilgrimage
– Kumano Kodo-
Each package Includes: Accommodation / Meals (Indicated on the itinerary) / Transportation in Japan / Tour Guide / Activities / All Taxes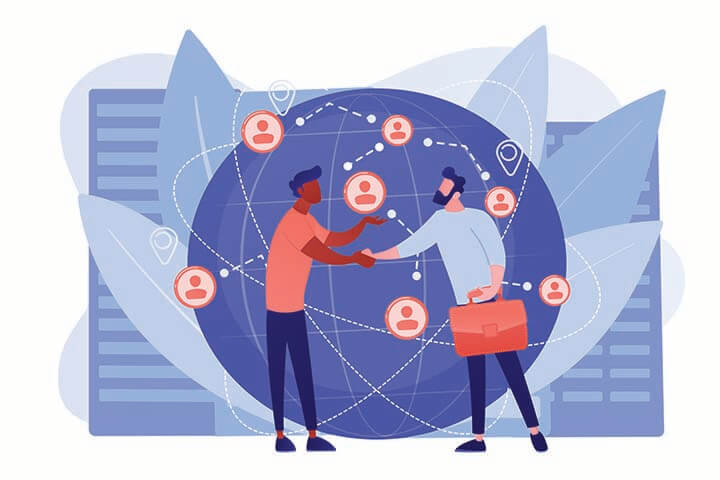 Commission Fee
Heartland Japan thanks to those who contribute to bringing back travelers to Japan. Giving out information that Japan is another destination to travel to means a lot to us.
With this tour, not only would we add another product to your shelf without any cost but also would send 10% commission fee after the traveler has signed up to join the tour.
Find out more about Contributing with Heartland Japan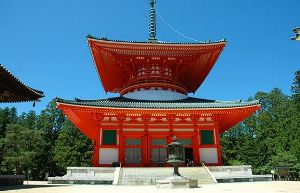 Kumano Kodo Iseji tour
(Flying from Europe or Australia)
*Including Koyasan
★★★★★
Arrival: Oct. 28th
Departure: Nov. 8th
JPY 853,000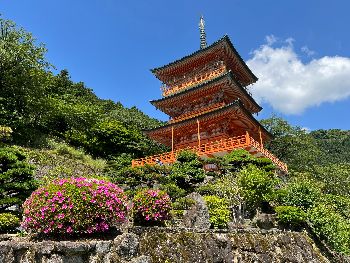 Kumano Kodo Iseji tour
(Flying from U.S.A or Australia)
★★★★★
Arrival: Oct. 28th
Departure: Nov. 7th
JPY 755,000
---
Traveling to Japan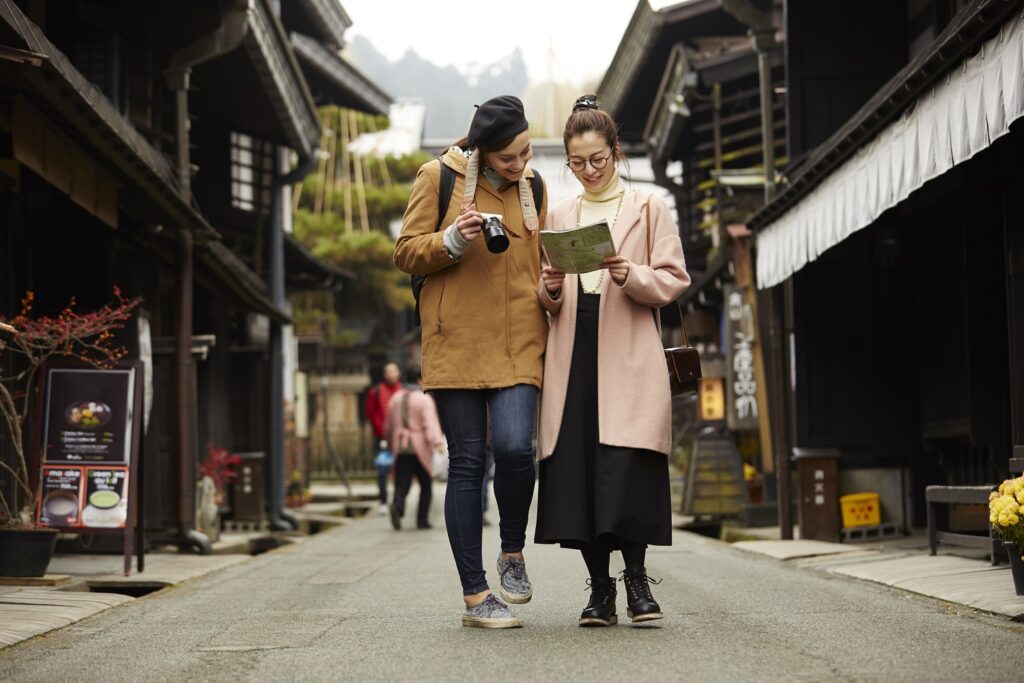 We have been seeing many visitors from overseas lately since the border opened in June. Restaurants, concerts, hotels, and museums are welcoming travelers and indeed it has lightened the community up. Visitors from "blue group" countries are enjoying their time in Japan traveling from Tokyo, Kyoto, Hiroshima and etc. It's still not too late to come to Japan. In fact, we say that it's the best time to come to Japan.
Why?
Because of the regulation, simply there are fewer crowds than the previous years!! You see, only the selected ones can come. Only certain numbers of travelers are permitted to arrive. Only YOU can come to Japan because you have joined the tour.
More chances to enjoy Japan and less chances people will get in your way (especially when taking photos!) Some say that even in the theme parks, they were able to enjoy more rides than before, and moreover, more relaxing!
Top 5 Benefits for your clients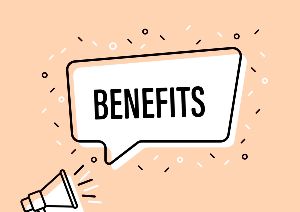 Gives them a ride to come to Japan earlier than individual travelers
–haven't they waited enough to visit Japan already?
We will support their visa
–someone needs to support their visa. We can! We will be responsible for their arrival to Japan. Get ERFS with us!
Fully guided – Tour with the English native speaker
– A guide will always be with them throughout the journey. Any problems, emergencies, language barriers, or questions about Japanese culture, he will be there to answer and handle the situation from their airport arrival. Ted their guide for this tour is a specialist in walking Kumano Kodo. He knows every bits of it and his stories for each places are enjoyable and reliable.
Because they are special they can receive a discount!!
– If they book this tour until the 31st of Aug. they will receive a 5% discount.
This is rather a benefit for your travel agents
Receive 10% commission from us when clients book this tour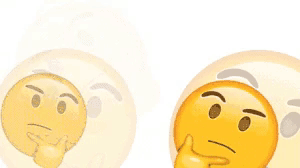 Frequently Asked Questions
since the COVID started, so many unfamiliar things have been implemented in our daily lives. So for traveling.
We get questions like,
– Is it safe to travel to Japan right?
– How do you get to Japan?
– Why is it better to visit Japan now?
Learn more of how other travelers visited Japan and how they returned home safely. Click here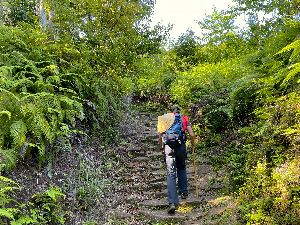 Clients can book through you or from the booking form below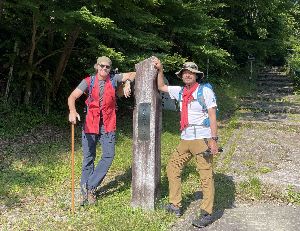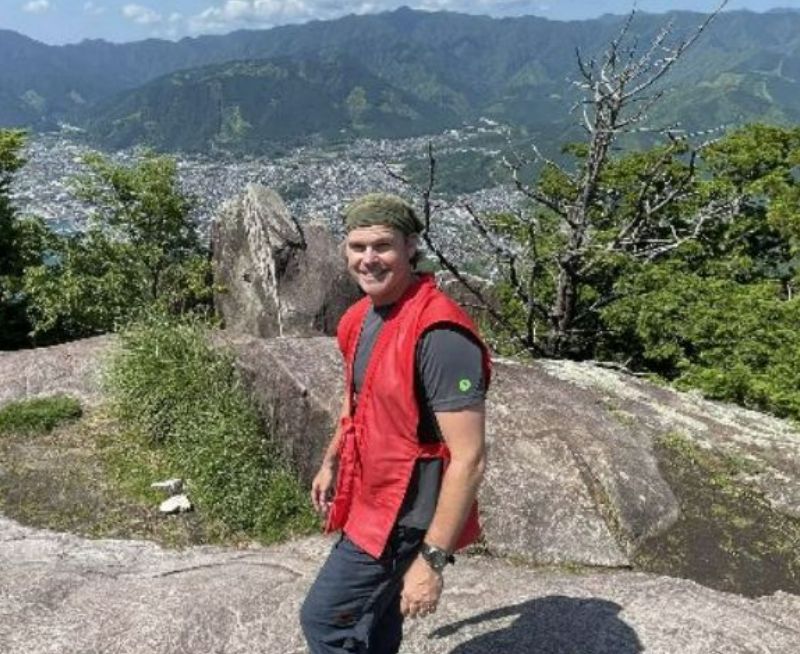 Our amazing tour guide for this tour!
Top 3 secerts of Kumano Kodo Iseji Walking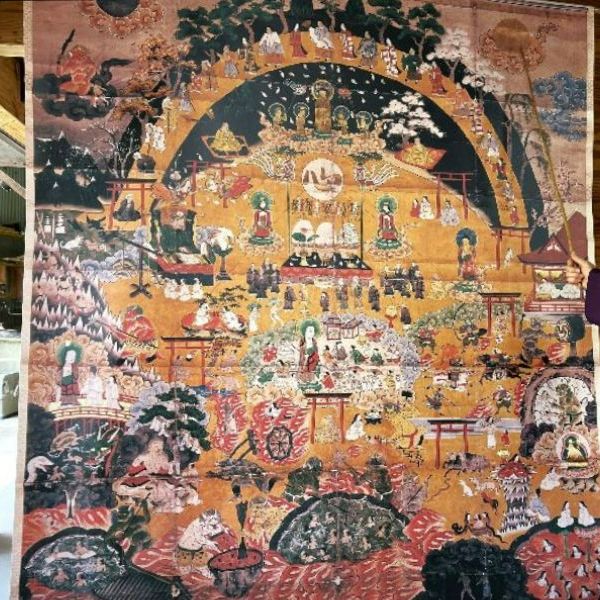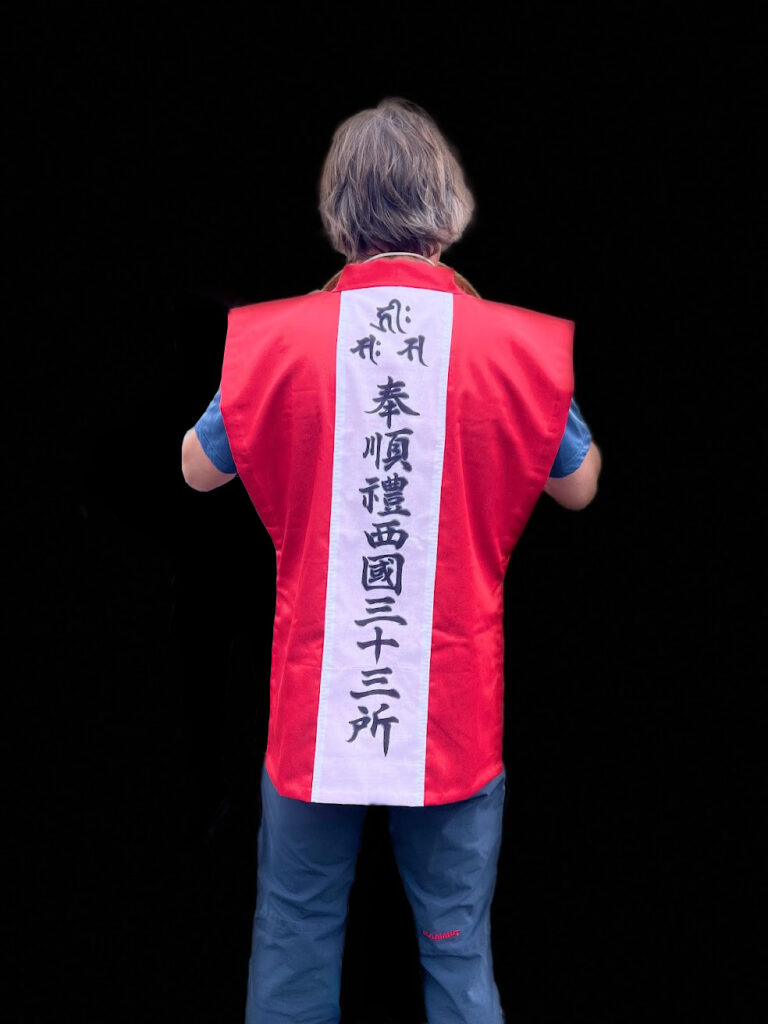 The red wearing used in this tour is called Oizuru.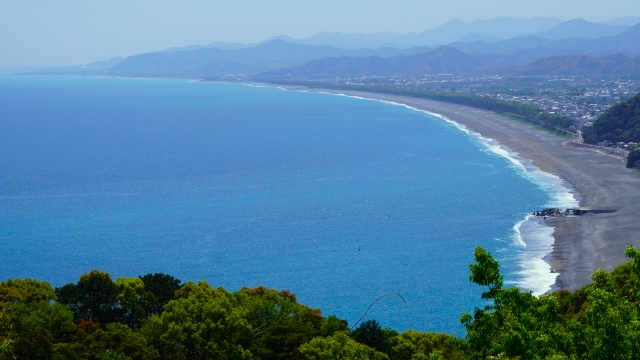 1. Now and the Future
The Kumano Sanzan, located deep in the south of the Kii Peninsula, has long been revered as a sacred place where the gods live and where the spirits of the dead gather to be reborn. It was believed that by overcoming the harsh path and making a pilrimage to Kumano, a place of rebirth in the midst of nature, one could entrust the happiness of the next life to the gods.
2. Why red wearing
Knowing the history behind the scenes is another interesting point of joining the event. Everyone who will join this tour will get their own Oizuru!
Let's not spoil the fun of actually wearing the Oizuru when you get here, but let us share a little story about this wearing; Oizuru.
Heartland Japan has collaborated with the local researcher and collected domestic materials and revived the actual way of doing the pilgrimage.
Travelers will get to write in either Japanese or English their "name" "numbers of people walking to Kumano Sanzan" and "where the traveler is from". Learn more about why it had to be red cloth. >> Oizuru in three different colors
If you look closely at the Mandara picture you will see all different kinds of pilgrims for various reasons.
3. Iseji
The east coast of the Kii peninsula connects Ise Jingu (Grand Shrine) with Kumano Sanzan's 170km long trail. Iseji Route is a pilgrim's "path of prayer," winding over several steep mountain passes that Japanese on pilgrimage traveled from Ise Jingu, which held a special place in their hearts, to the Kumano Sanzan. As the old proverb, "Seven times to Ise, three times to Kumano," indicates, people in the past longed to visit these special places during their lifetimes. (UNESCO World Heritage Kumano Kodo Iseji Route)