May Newsletter
Top News: Japanese Border Opens for Travelers!
The year 2050
Heartland Japan's One of a Kind Traveling Sustainably
Hello from our Team Member
Top News
HOT HOT NEWs!!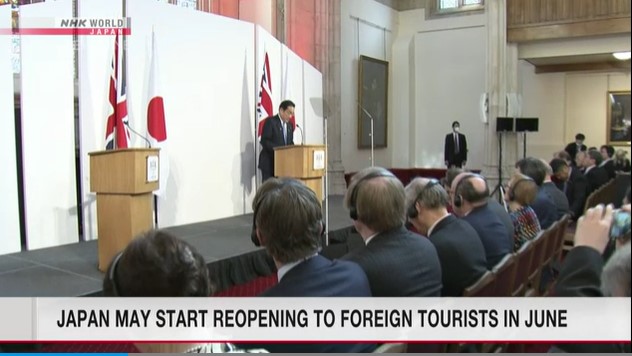 On May 7th, the Japanese government announced that Japan is adjusting to reopen the border for international travelers in June 2022.
No quarantines are necessary for those who have been vaccinated three times (Pfizer or Moderna) and have resulted as negative in the PCR test. Those who are traveling from such as Russia and Korea have restrictions.

[Seats are limited] Though the doors are opening, instead of individual travelers Japan will be accepting small groups of travelers, to begin with. Widening the numbers of visitors from 10000 to 20000 people per day.
NHK WORLD Japan News (Live News) >> Japan may start reopening to foreign tourists in June

Heartland Newsletter will be keeping you up-to-date with the latest news.
Subscribe now if you haven't yet >> Sign-in

Would you like more destinations to present to your clients? Contact us now and we will create a personalized tour or a package tour specifically for your company. >>Contact us
Who can actually explain why the whole worlds is trying to be sustainable by 2050.
Why is it 2050 anyway?
Islands are disappearing.
Scientists say the islands that disappeared in Hawaii, Japan, and the Arctic are warnings of what could happen to much larger islands — and even continental coastlines around the world. Sinking means difficulties in growing crops, finding drinkable water, and finding a place to build a house. Every year the sea level is rising around 3.2mm. Well known as a bucket list getaway, Maldives, is said that by 2050 80% of the island will be underwater. In 2013, the United Nations released a sweeping report that without major reductions in emissions, the sea level could rise up between 45cm and 90cm (1.5 feet and 3 feet) by 2100.
In the past few years, one of Japan's islands vanished into the sea. Fortunate or unfortunate, it was an inhabited island.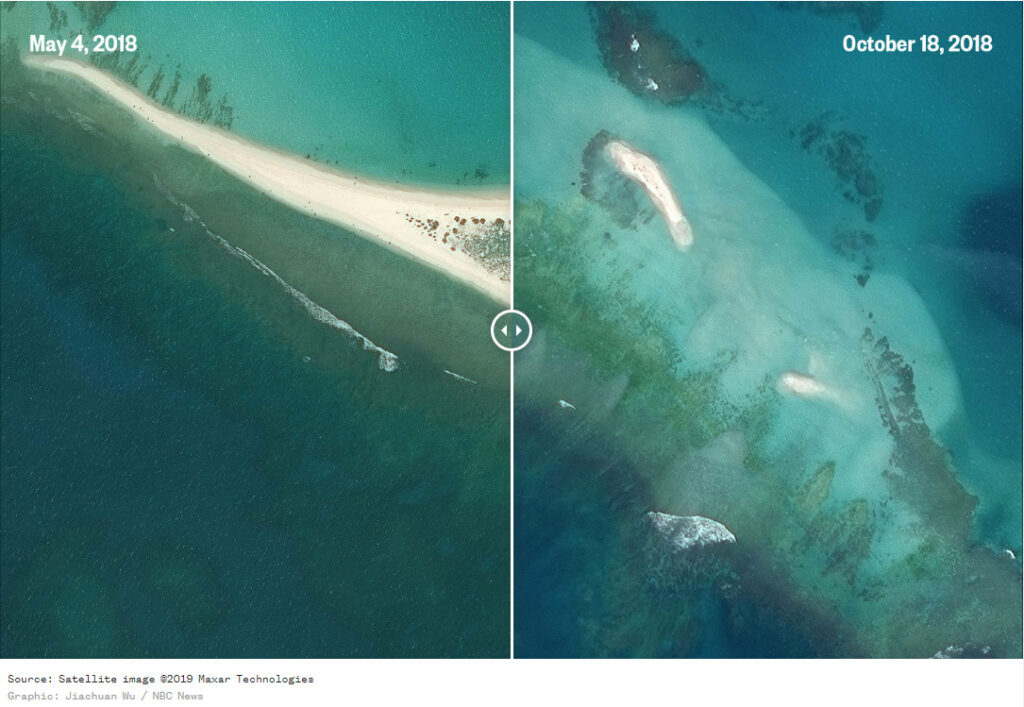 reference: https://www.nbcnews.com/mach/science/three-islands-disappeared-past-year-climate-change-blame-ncna1015316
reference: https://abcnews.go.com/International/facing-dire-sea-level-rise-threat-maldives-turns/story?id=80929487
Heartland Japan's One of a Kind
Traveling Sustainably
Go On a Kumano Kodo Pilgrimage in the Traditional Way
One of the most famous pilgrimage routes in Japan, Kumano Kodo. We, Heartland Japan offer the Iseji route; a route where you can enjoy not just the mountain but also the beautiful beachside view.
---
>To avoid harming nature, we use wooden sticks to hike up.
>To keep the air clean, we walk as much as we can without using vehicles.
>To know the local culture, we have guests interact with the local people as much as possible.
---
Click the button below to learn more about the trip.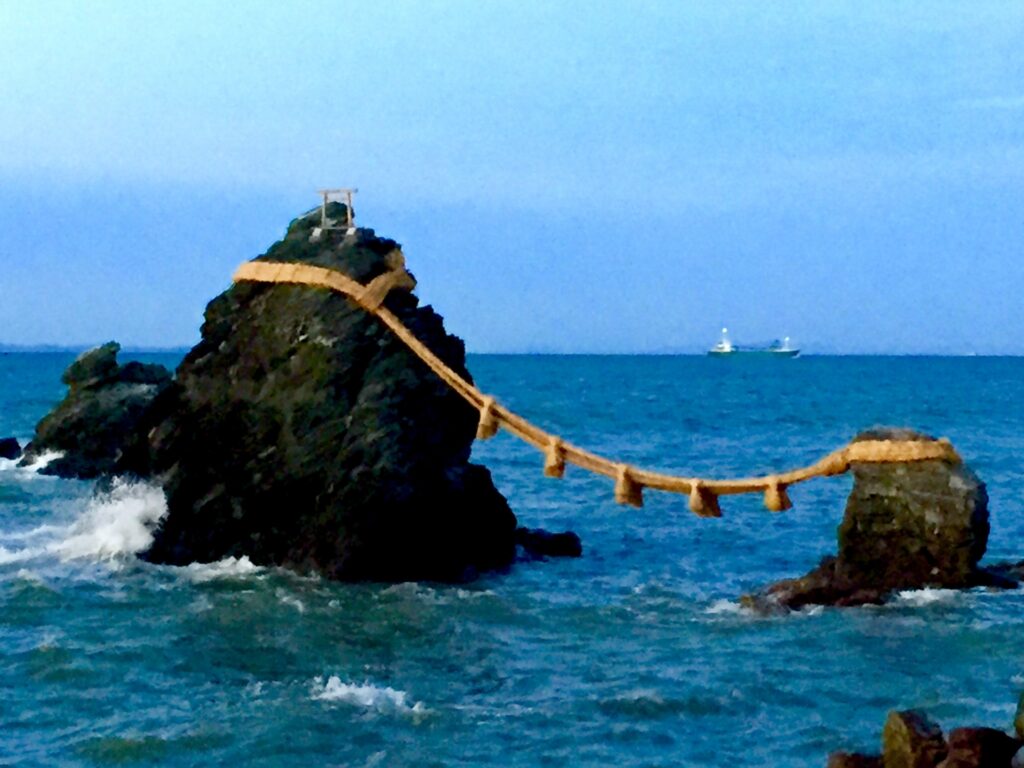 ---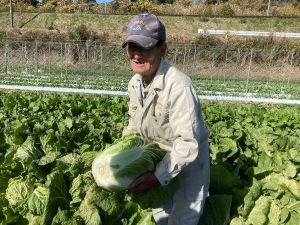 Kagoshima Farm Stay Vol.2
Arriving at the place only lets you know half of the story.
With Heartland Japan's Kagoshima farm stay, visitors get the chance to go inside local family's daily life and experience how they live with the living volcano.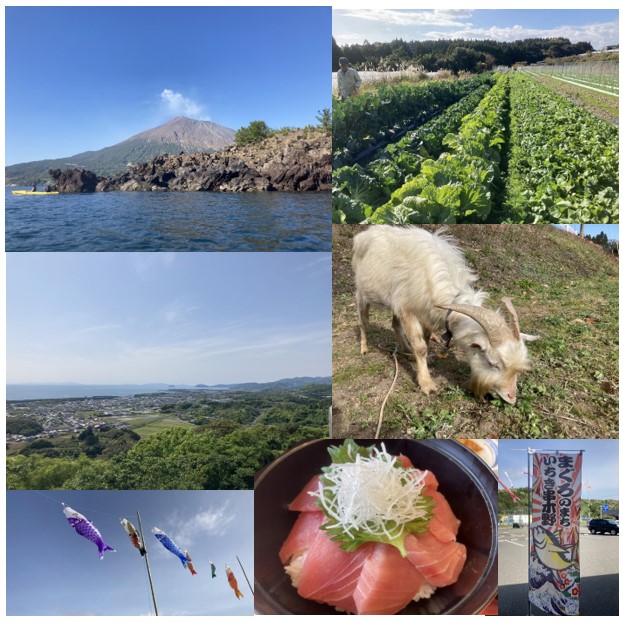 Kagoshima is known for its active stratovolcano, Sakurajima. Ashes fly over Kagoshima whenever it erupts. Join our farm stay and you'll experience how locals live with nature and show you how they created their own culture. They will treat you as one of their family.
Ichiki city is one of the cities where the host family lives. Enjoy the fatty Tuna fish when you are here!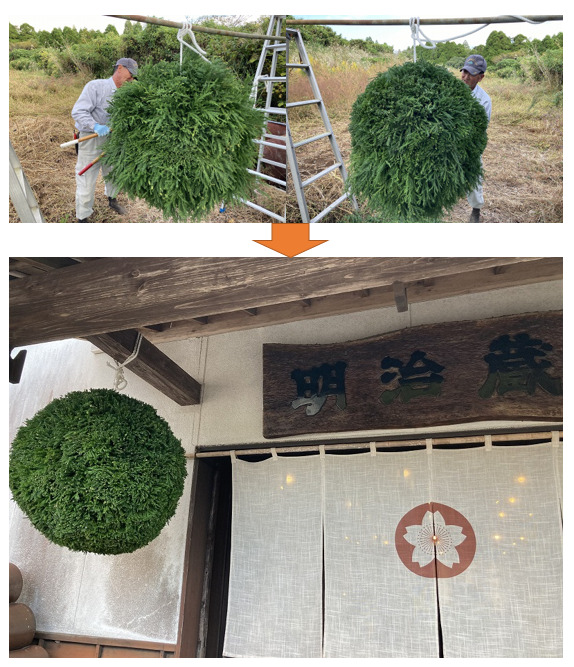 Just like wine, Japanese sake needs to rest for fermentation. This green ball tells us just the right time to drink that sake when it turns brown. When you see this hanging outside stores or restaurants, you are in the right place to have some delicious freshly made sake.
Book your farm stay here and you can experience how to make sake and some sake tasting in Kagoshima.
*some may use this smaller ball only for decoration.
---
The Largest Awa Coral Reef Colony in the World
Coral Reefs are known as one of the sea creatures that are extremely sensitive to water temperature and cleanness. Here in Suo Oshima Island, an island located in the southern part of the main island about 1hrs 30mins away from Hiroshima by train, you can see the soft coral reef spreading out widely in the clear sea recording the largest Nihon Awaji coral colony in the world. Come and snorkel this place to take a closer look and explore why this place is so special.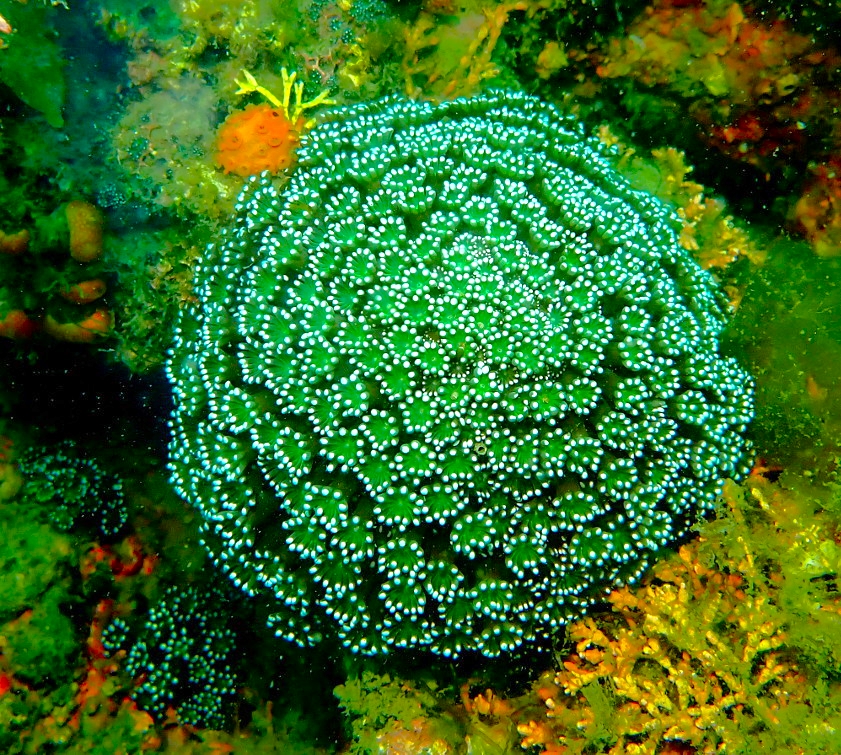 Our Local Tour guide's Instagram. To preserve the coral, protect the trees and soil around them.
This video was taken during this golden week (Japanese big holiday). Nihon Awa coral glows in green when the sun is out and the water is about 15 degrees to 20 degrees. I've joined the team to protect this remarkable living creature for the world to see and you can too.
Check it out!
---
A Preserved Tea Shop and Brown Sugar Sweets
Echizenya
A famous teashop along the Nakasendo pilgrimage. Pilgrims came to rest here craving its delicious sweet that was made from brown sugar.
After 150 years, the traditional sweet is once again revived in this famous tea shop! The owner endeavored from books, local people, novels, old diaries, and even from the tourism bureau to serve this sweet to the visitors.
Contact us and you'll get to make Hoba Zushi (traditional sushi wrapped in a special minty smell leaf) with the local ladies at their shop. Watch our video to find out more.
A Preserved Village from the 1600s in Fukushima
Spring in Ouchi Juku
Drive into the valley and through the woods. You'll see a beautifully preserved village from Edo period and still people continue to live like their ancestors have lived.
A place that will never lets you down whenever you go.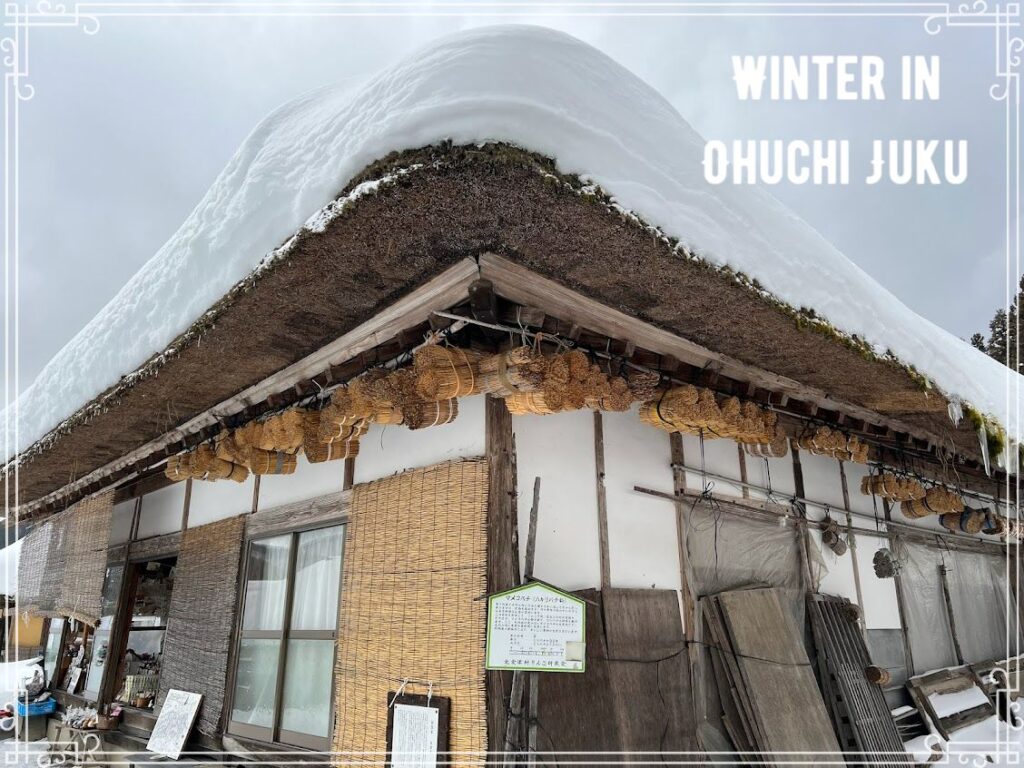 Winter in Ouchi Juku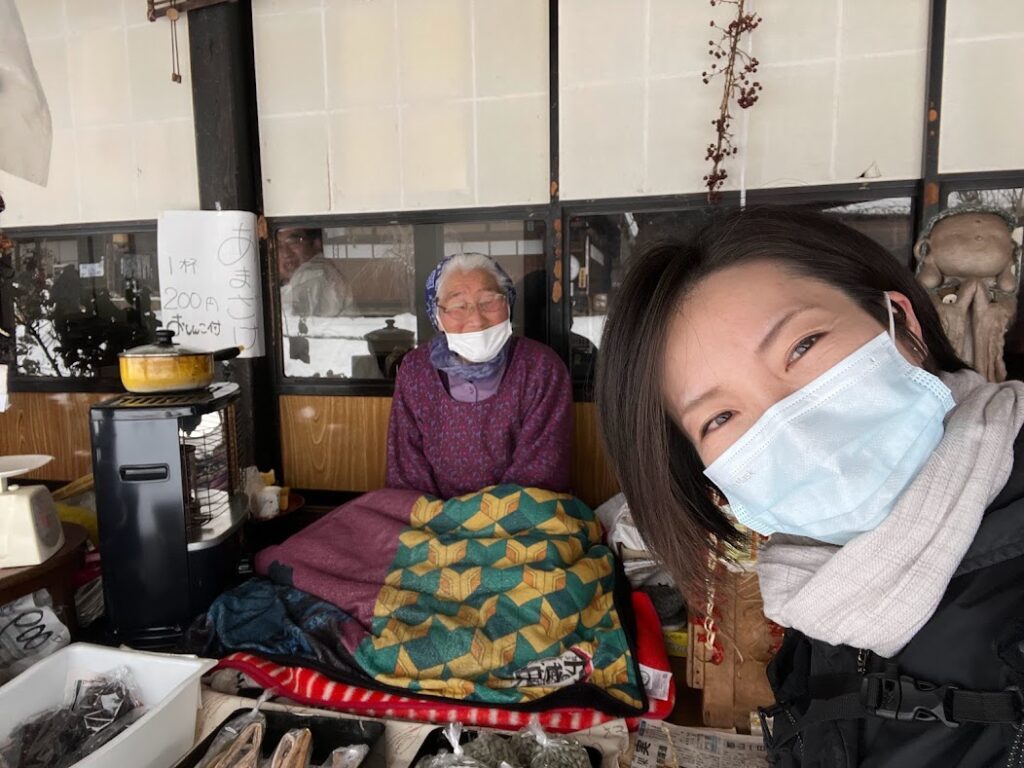 Meet this adorable 90-year-old grandma welcoming visitors to her Soba Noodle Shop. All handmade, from herb spice to noodles. Loved talking with her.