This is a the November edition of Heartland JAPAN's monthly newsletter, keeping you up to date with everything we're doing, the latest news from Japan, and everything in between.
---
Summary
DINE and DESTINATIONS Magazine reviews Heartland JAPAN
HJ in the Japanese press
Pictures from the Heart of Japan 
A quote and some coffee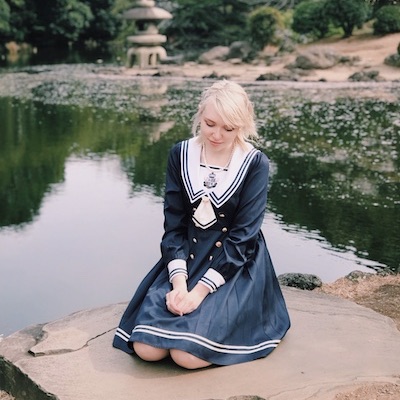 Greetings from Heartland JAPAN! My name is Cait, and I'm the editor of our e-mail newsletter.

We've had a busy month here in Japan, exploring the lengths and breadths of the country in order to find the best experiences for you to enjoy. Keep reading to find out more!
Heartland JAPAN Tour Reviewed in DINE Magazine
We are very pleased to announce that one of Heartland JAPAN's tours has been reviewed for an article in DINE and DESTINATIONS Magazine!
Seeking something more authentic and immersive than the usual 'golden route' of busy cities that tourists usually take, DINE's Adam Waxman joined our tour of Izumo, Iwami Ginzan and the Gonokawa River in order to fully experience the culture and wonders of Japan.
During his tour, Adam travelled across Shimane prefecture, taking in a performance of the ancient art of Kagura (a form of music and dance through which Shinto Gods are worshipped) and enjoying a Q and A sessionwith the performers before painting his own Kagura mask at a special workshop.
Shimane Prefecture is a truly beautiful area where culture and history intertwine with daily life in a fascinating way, and we are so pleased that we were able to share its charm with Adam and all of DINE Magazine's readers.
DINE Magazine is sold in Canada and available internationally. Alternatively, you can check out the latest issue on their official website – our article appears on page 53!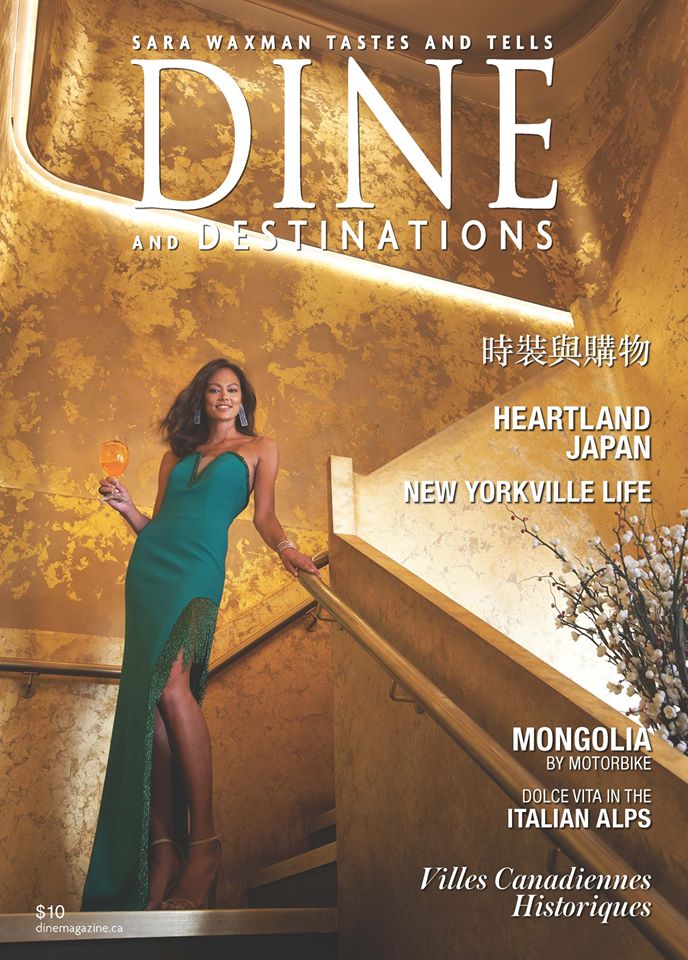 Heartland JAPAN has also recently appeared in the Japanese media, with the November 8th edition of the 'Iwate Nippō' newspaper reporting on a monitor tour that we recently carried out in Miyako.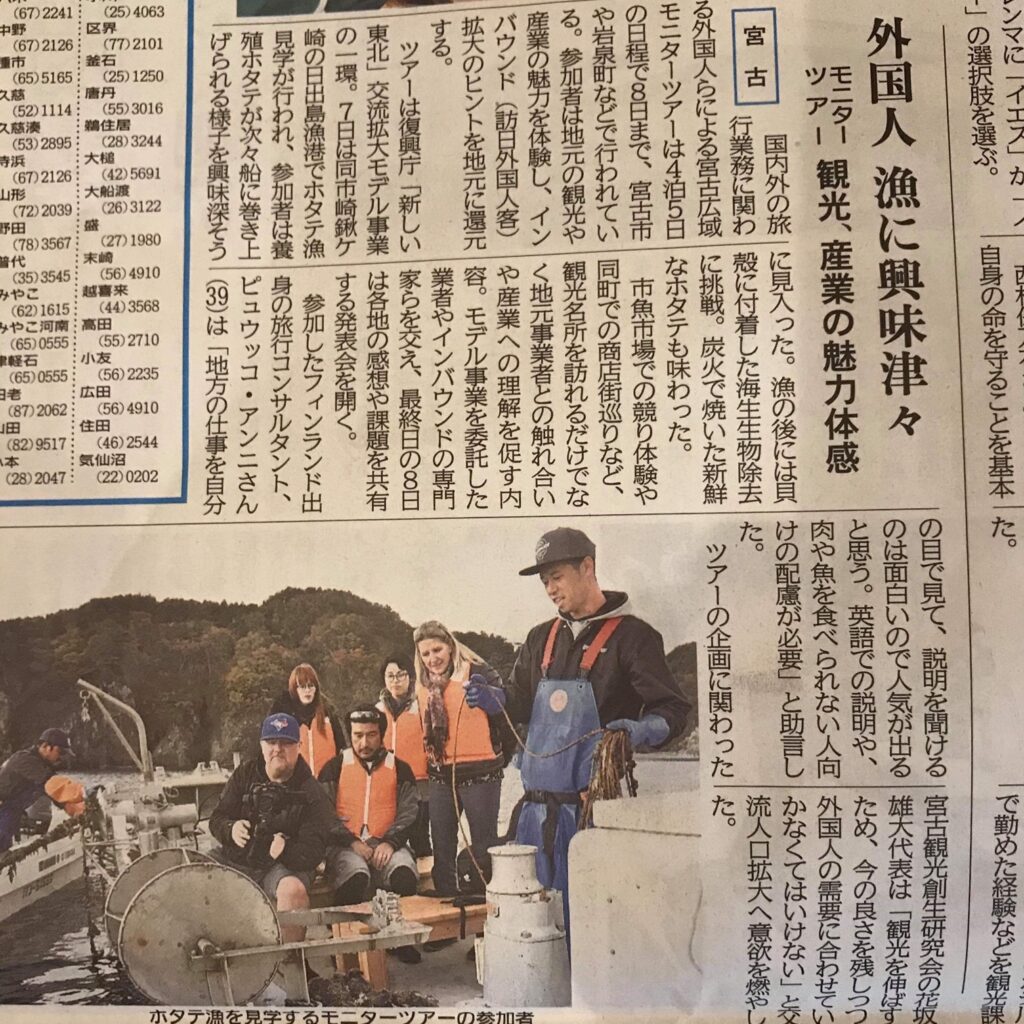 The newspaper article covered our ride on a fishing boat, looking for Japanese scallops, as well as the port-side seafood BBQ that we then had the pleasure of attending.
In addition to this, we also had a chance to experience other fishing-industry related activities during our tour, such as an auction at the Miyako fish market and a boat adventure cruise.
The contents of the tour were truly spectacular, including live performances such as Kuromori Kagura and a traditional sword dance that was once performed by Samurai as an act of worship. There was also an opportunity to take an 'Adventure Walk' through Iwaizumi's Ureira shopping street, meeting the local shop owners and learning more about what they sell.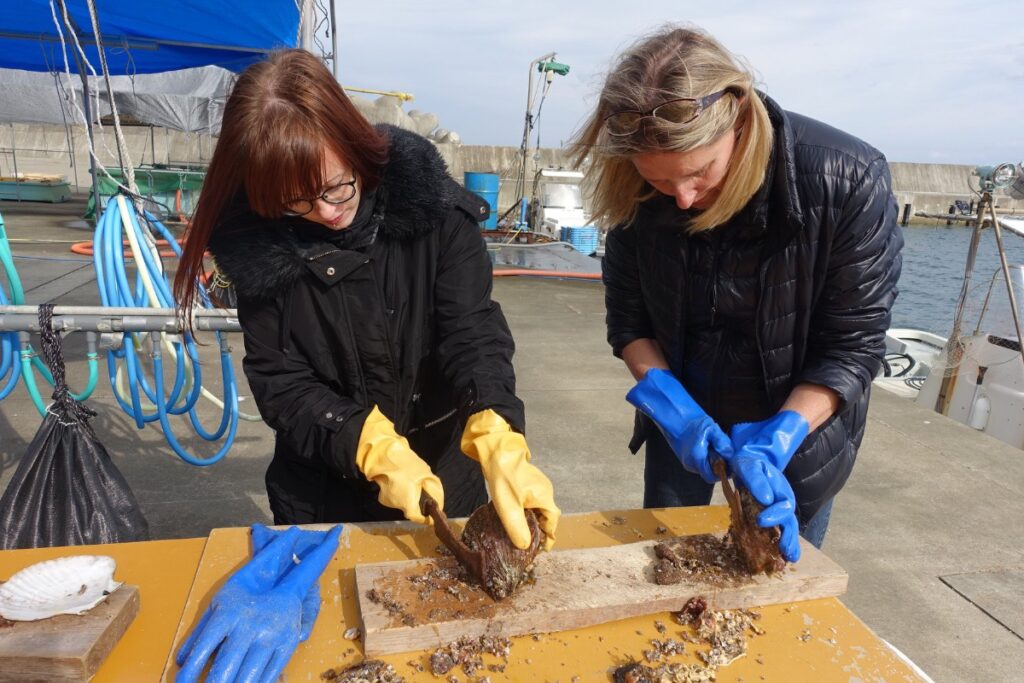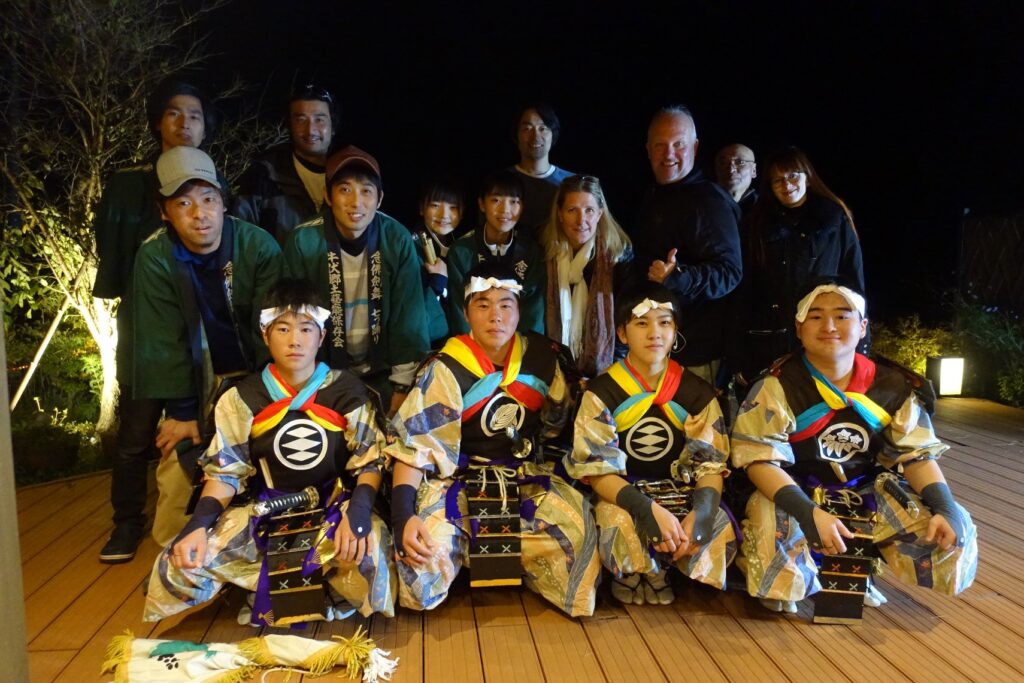 Pictures from the Heart of Japan
The Heartland JAPAN team are always hard at work, creating tours for our customers and searching for the best experiences and sights to share with you all.
This month, we've been exploring the coast in Shimane Prefecture,  learning about traditional ways of life in Miyako, and even searching for the best autumn photography spots in Tokyo.
Take a look at the pictures from our adventures below!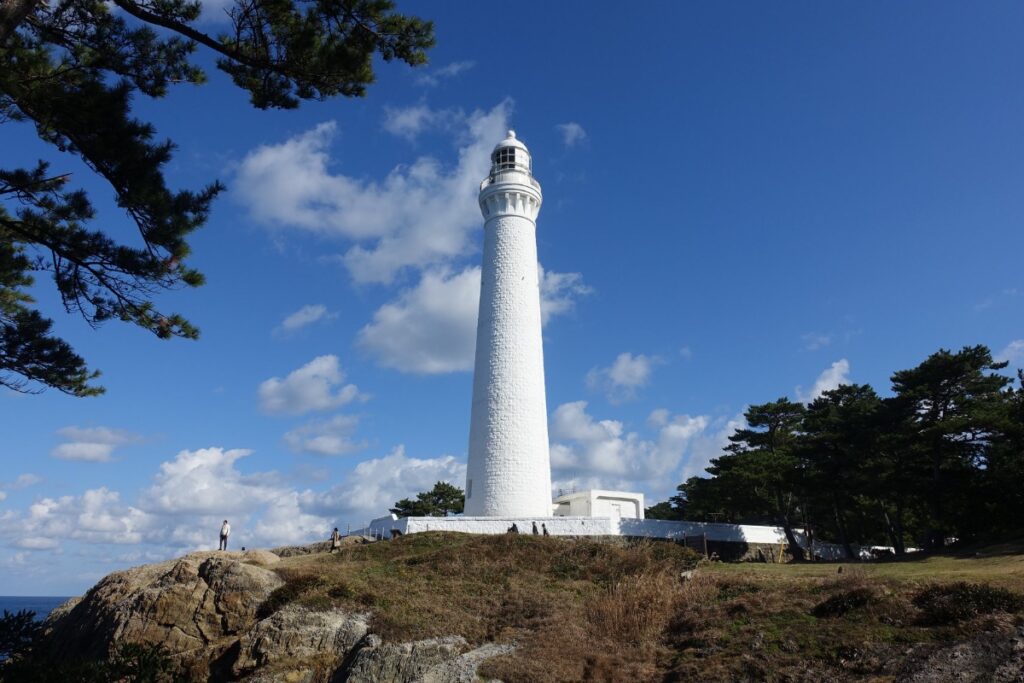 Our CEO, Keijiro Sawano, took this picture during his trip to Shimane Prefecture. Shimane is a fantastic coastal location, and a must-visit for seafood lovers!
---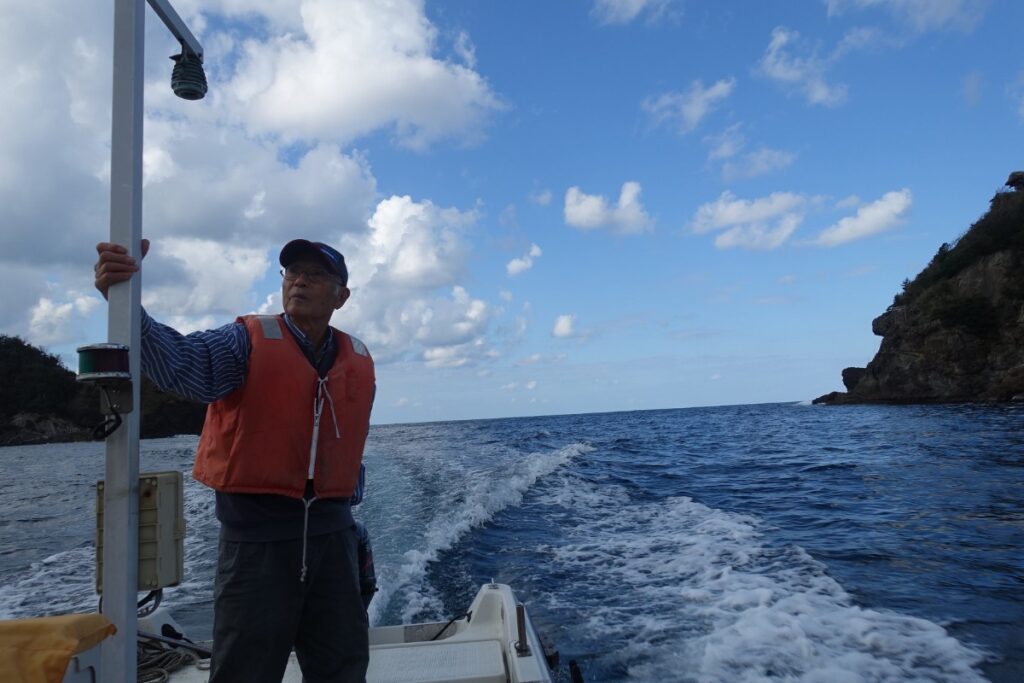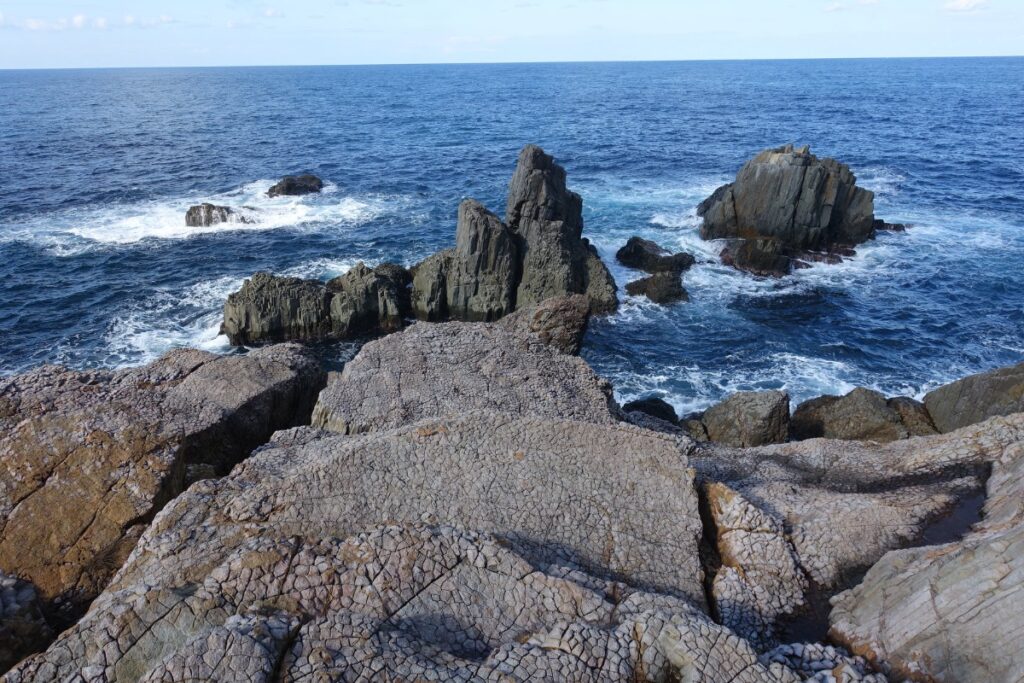 ---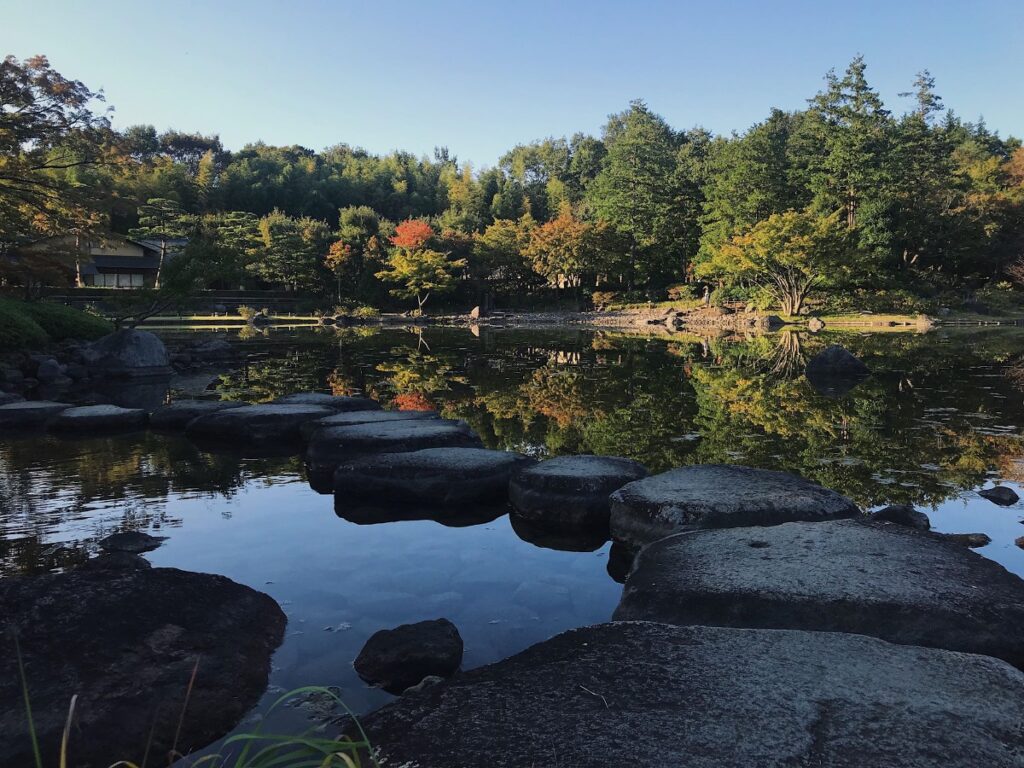 The leaves have started changing colour here in Tokyo, but there's still plenty of time to find the perfect spot to take some stunning Autumn photographs! Cait visited the beautiful Japanese-style Garden at Showa Memorial Park, located in Tachikawa, Tokyo.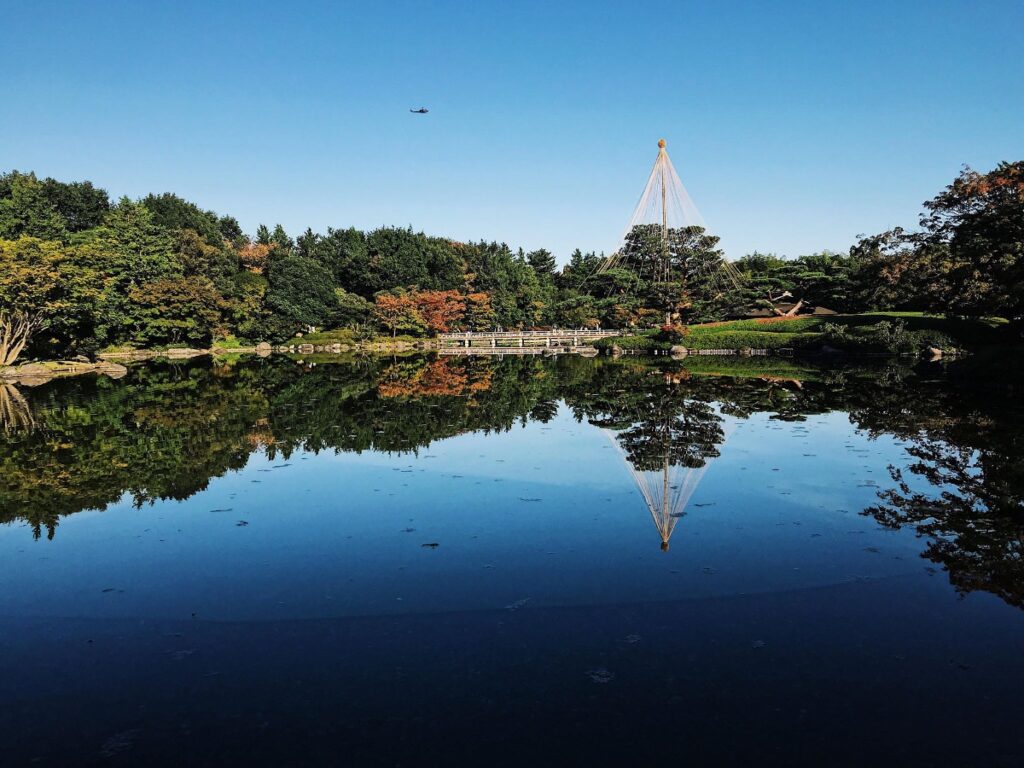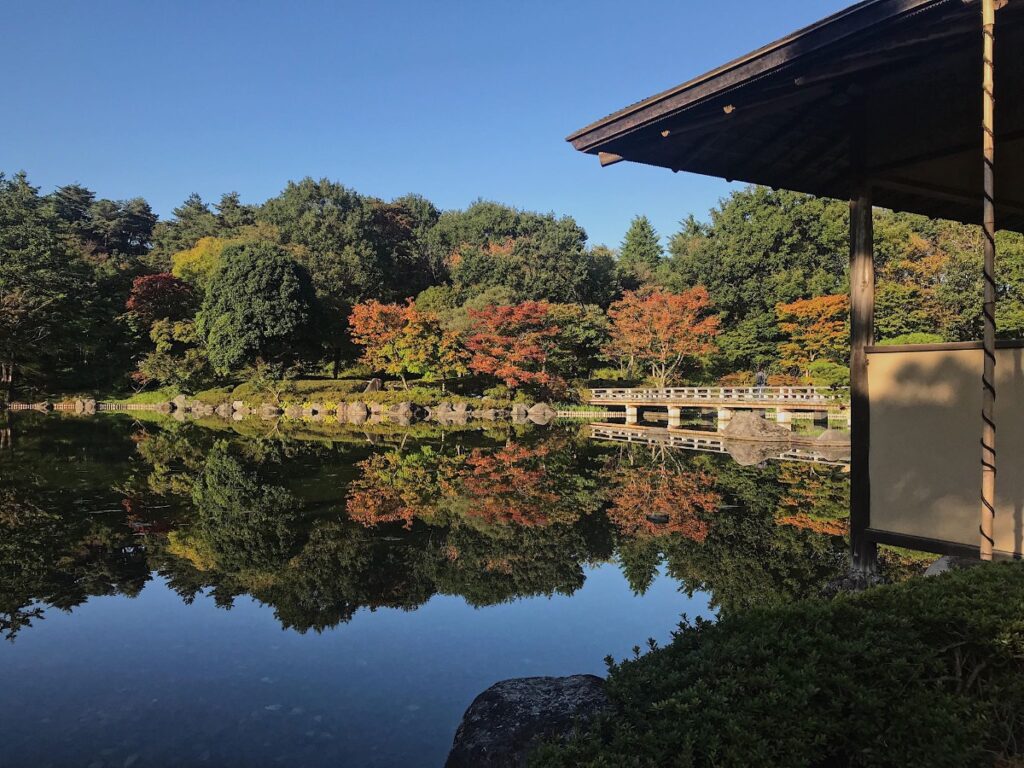 A Quote and Coffee
"With age, comes wisdom. With travel, comes understanding."
– Sandra Lake
As always, Heartland JAPAN loves to meet with new people and share more information about our passion and goals with them.
If you're visiting Tokyo, you're more than welcome to stop by our Shinjuku office for some tea and a chat, or we could even meet somewhere to discuss ideas and interests over a cup of coffee!
If you'd be interested in meeting us, just click on the link below and get in touch!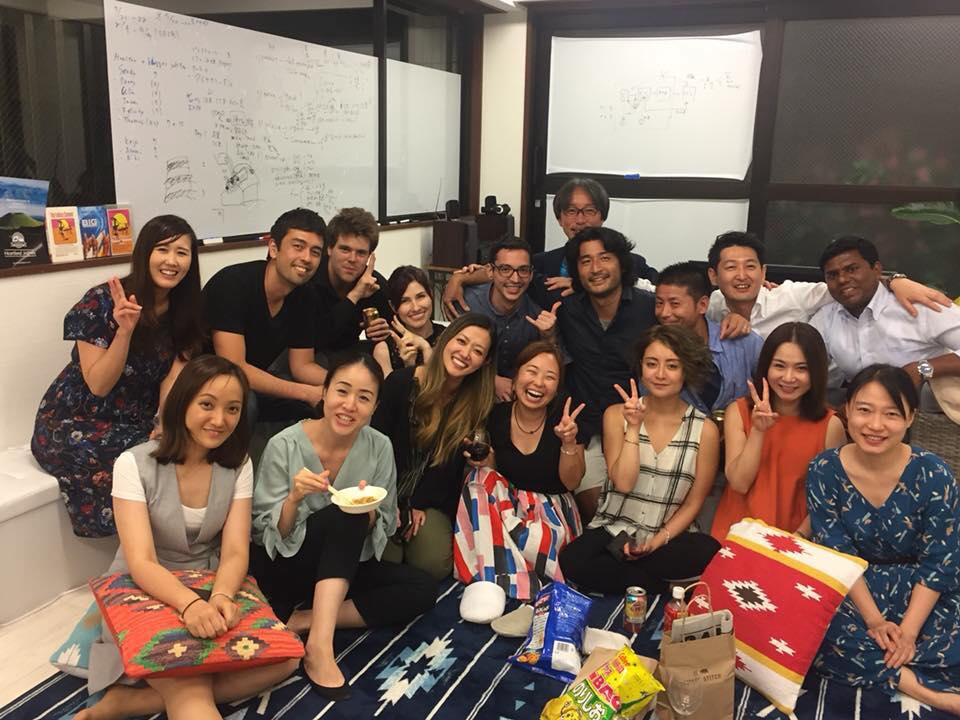 ---
About Heartland JAPAN
We at Heartland JAPAN believe that travel can be a life-changing experience and the means for inspiration. We are a travel company that provides custom and group soft adventure travel tours to off-the-beaten-track locations across Japan. Our mission is to give travellers an insight into authentic Japan. Participants have the opportunity to meet locals, visit historically and culturally important sites, take part in hands-on activities, try regional products and cuisine, as well as enjoy hiking through some of the most breathtakingly beautiful nature Japan has to offer. For more information, please visit our tours website.