We are very pleased to announce that one of Heartland JAPAN's tours has been reviewed for an article in DINE and DESTINATIONS Magazine!
Seeking something more authentic and immersive than the usual 'golden route' of busy cities that tourists usually take, DINE's Adam Waxman joined our tour of Izumo, Iwami Ginzan and the Gonokawa River in order to fully experience the culture and wonders of Japan.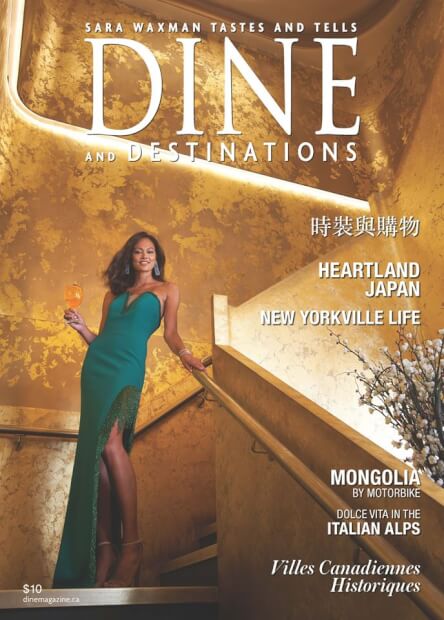 During his tour, Adam traveled across Shimane prefecture, taking in a performance of the ancient art of Kagura (a form of music and dance through which Shinto Gods are worshipped) and enjoying a Q and A session with the performers before painting his own Kagura mask at a special workshop.
Other unique experiences throughout the trip included hiking through bamboo woods surrounded by monkeys and wild boar, visiting the home of a local fisherman and painter to learn more about his life, and even baking and eating potatoes with a group of local children.
Shimane Prefecture is a truly beautiful area where culture and history intertwine with daily life in a fascinating way, and we are so pleased that we were able to share its charm with Adam and all of DINE Magazine's readers.
DINE Magazine is sold in Canada and available internationally. Alternatively, you can check out the latest issue on their official website – our article appears on page 53!